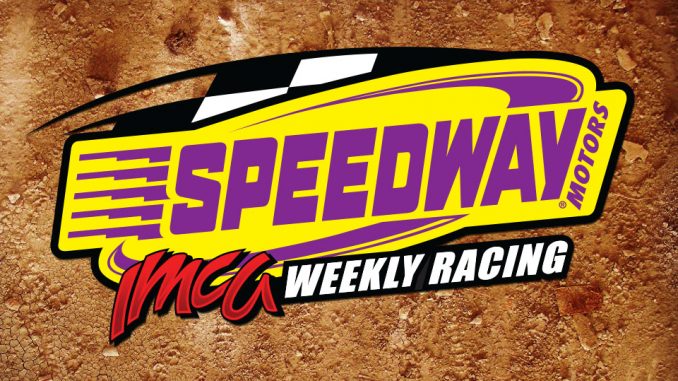 By Paul Szmal
DUNDEE, N.Y. (June 8) – Will Ward slid past Rich Karlnoski on the 10th circuit and cruised to his second straight Marion Decker Agency IMCA Modified feature win Friday at Outlaw Speedway.
Karlnoski had taken the lead at the drop of the initial green. Brandon Smith and Rodney Morgan fought side-by-side over the finals laps for second, with Morgan getting the position at the check­ers.
Completing the top five were Smith, Phil Yaw and Karlnoski.