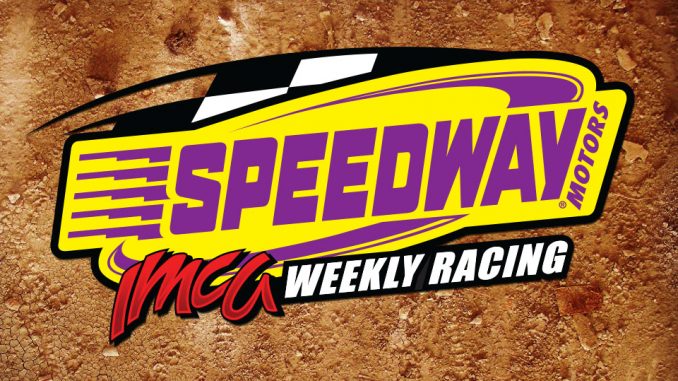 By Paul Szmal
DUNDEE, N.Y. (May 25) – Will Ward was the late-night IMCA Modified winner Friday at Outlaw Speedway.
The feature began with Rich Karlnoski jumping out to the lead while Ward sliced through the field to second.  After a quick yellow, Ward grabbed the lead on the restart as Rodney Morgan began to advance, getting the runner-up position just past halfway.  Morgan could not catch Ward, who took the checkers.
Brad Smith overcame an early race spin to charge back to third, followed by Karlnoski and Phil Yaw.
Sunrise Insulation Night at Dundee proved to be an interesting one for reasons other than racing.
After completion of the heats, the track lights in turns three and four did not come on.  Refusing to give up, the track crew, with assistance from driver Ray Hyer and others, worked for two hours to solve the problem … and finally the lights came back up and the feature events began.