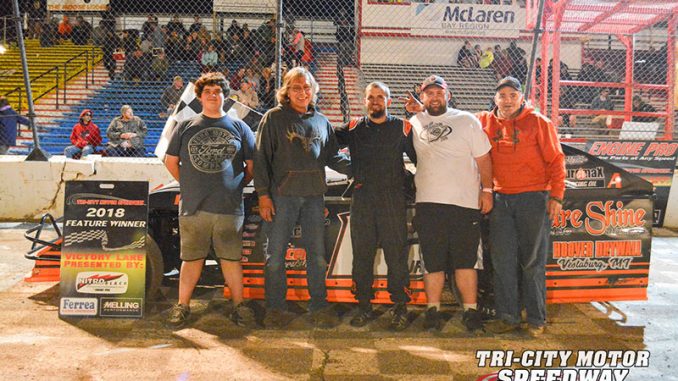 By Roger Williams
AUBURN, Mich. (June 1) – Tri-City Motor Speedway's Main Street Seed and Supply IMCA Modified divi­sion has been dominated as of late by rookie driver Nate Jones. He was looking for his fourth feature win in a row Friday night but had to start from row five in order to do so.
Chris Cohoon overtook the front row on lap one and continued to lead the field until lap seven when defend­ing champion Kody Johnson took his turn at the front.  With few cautions, Johnson was able to keep the field behind him and was the first to finish the 20-lap feature.
Jones fought his way up to second at the finish. Cohoon, Chad Wernette and Matt Szecsodi clawed their way into the top five.