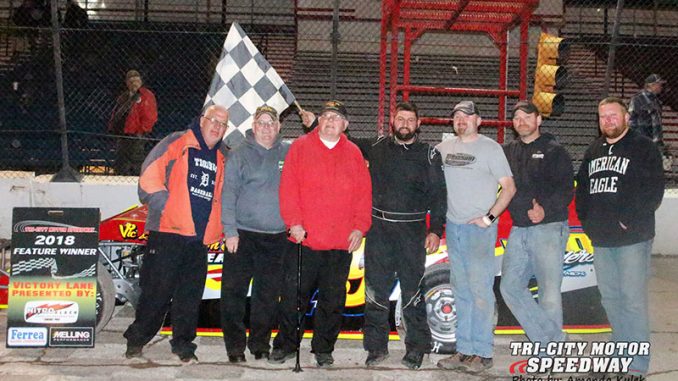 By Roger Williams
AUBURN, Mich. (May 4) – Nobody could keep up with Nate Jones Friday at Tri-City Motor Speedway, as the Main Street Seed and Supply IMCA Modified rookie raced to his first career win in the class.
A former pro stock champion, Jones made what became the winning pass just shy of halfway and dominated the rest of the way.
At the finish, Jones was closely followed by last week's winner Matt Szecsodi and Chris Cohoon.