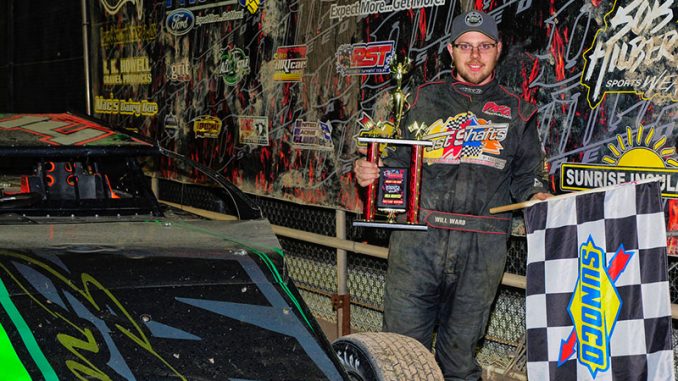 By Paul Szmal
DUNDEE, N.Y. (May 11) – Will Ward was the winner of a caution-free Friday night IMCA Modified fea­ture at Outlaw Speedway.
Rodney Morgan got the lead in the 25-lapper after a battle with pole starter Todd Stone. There was a lot of battling behind Morgan as Brandon Smith moved into second and Ward charged past Phil Yaw for third.
Just past halfway, Smith and Ward moved into first and second, respectively, and battled for the lead, with Ward making a strong pass coming to the white flag for the win.