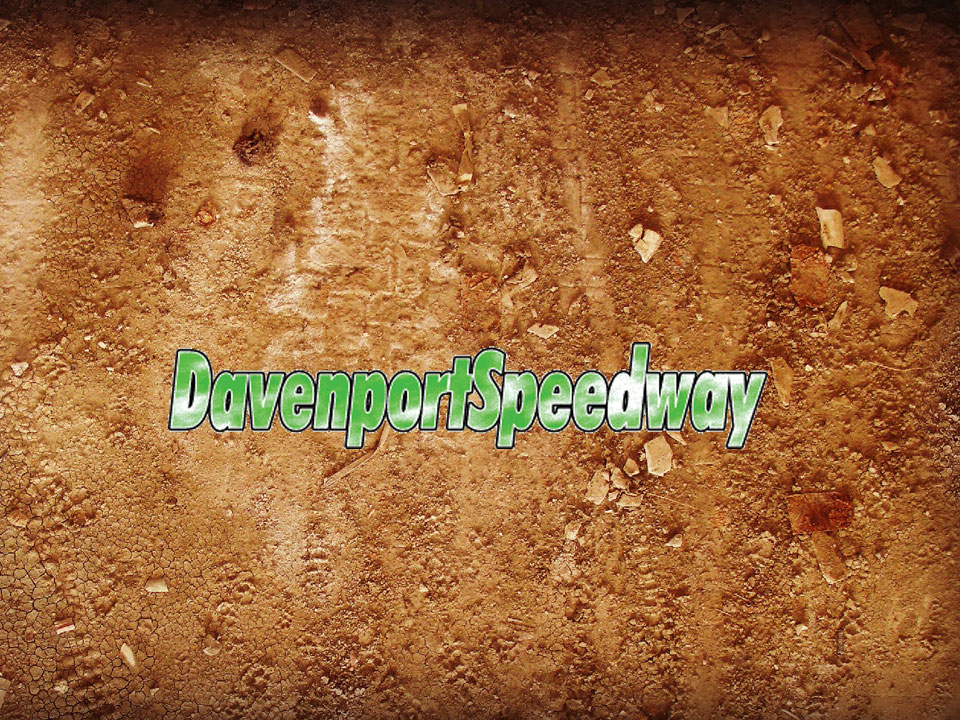 By Mike McGuire
DAVENPORT, Iowa (June 16) – Defending national and track champion Rob Toland dominated the Petersen Plumbing & Heating IMCA Late Model feature Friday at Davenport Speedway.
Toland took the lead from his son Bobby on lap four of the 25-lapper and built a sizable lead be­fore the caution flag flew with three laps remaining. Chuck Hanna got a great restart and chased Toland to the checkered flag. Matt Ryan recovered from the caution to finish third. Mike Cothron and Andy Nezworski completed the top five.
Brad Montgomery scored a long-awaited win in the Eriksen Chevrolet IMCA Modified main. Montgom­ery started on the outside pole and led all 20 laps for the win. Bryce Garnhart and Doug Crampton put the pressure on Brad during the second half of the race. However, they finished second and third, respectively. Bruce Hanford and Jason Pershy completed the first five.
The Hawkeye Auto IMCA Northern SportMod feature started with a crash that involved half the field as the cars came to the green flag. All but one car was able to continue.
When the race resumed, Doug Burkhead jumped out to the early lead. On lap three, Jake Morris took over the lead. Morris led the remaining laps for his first win of the year. Tony Olson, who was in­volved in the first lap crash, came back to finish second. Doug Burkhead finished third followed by Rance Powell and Jason Doyle.
Mid-Season Championships are Friday, June 23 at Davenport. All classes will use a draw/re-draw for­mat.