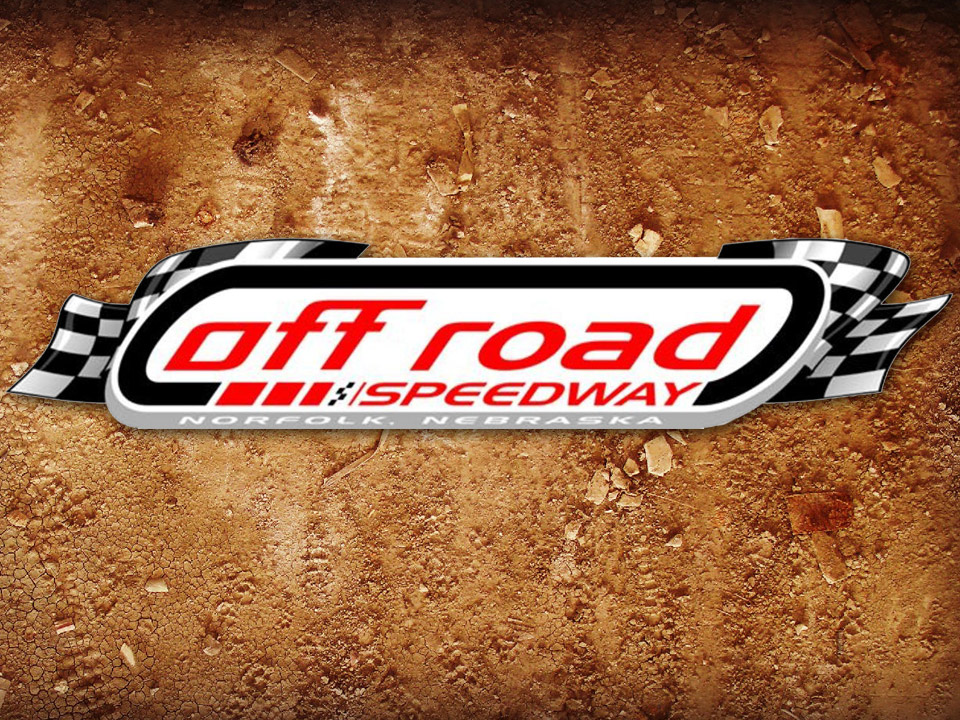 By Randy Pospishil
NORFOLK, Neb. (May 13) – When an opening appeared among the cluster of cars in front of Ram­sey Meyer, he did the logical thing – he sped through it.
As a result, Meyer managed to move from the fourth row of the starting grid to second within one lap of the 12-lap Mach-1 Sport Compact feature Saturday at Off Road Speedway. Just one lap later, Meyer took the lead from Norfolk's Shannon Pospisil.
A caution with four laps remaining returned the field to Meyer's rear bumper and although Dustin Jackson took advantage of the opportunity to be side-by-side with Pospisil, he was unable to over­take Meyer who went on to win his third race in a row at Norfolk.
Jeremy Hoskinson gained his first Off Road Speedway win of the season in the IMCA Hobby Sunoco Stock division, ending Austin Brauner's string of consecutive local victories at two.
In the IMCA Sunoco Stock Car feature, Ron Pettitt was also able to secure his first Off Road vic­tory. Pettitt passed John Brudigan three laps into the 18-lap race and led the rest of the way, win­ning by the length of the straightaway over Shawn Primrose and Jason Wilkinson.
Dylan Pospisil won the Karl Chevrolet Northern SportMod feature for his first Off Road victory of 2017 by getting inside of Colby Langenberg on the third lap, then denying Langenberg's bid to regain the lead.