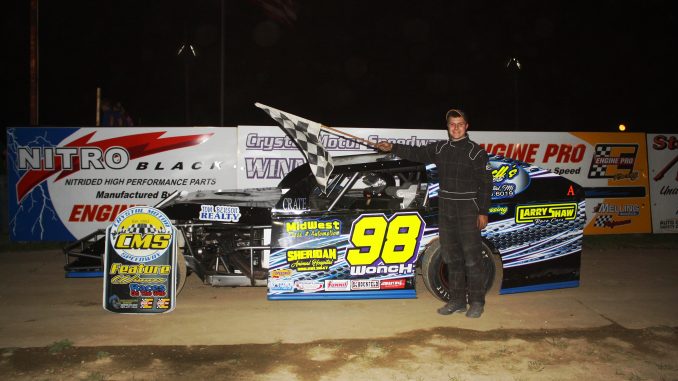 CRYSTAL, Mich. (May 13) – Austin Wonch was the Lane Automotive IMCA Modified winner Satur­day at Crystal Motor Speedway during the annual Janet Zeigler Memorial Yes 2 Kids Night event, held in honor of the long-time track employee.
Brenten DeYoung lead the opening laps with Wonch and Mitchell Hunt following. Rusty Zeigler brought the event to a halt as he went off the turn one berm.
When racing resumed, Wonch pulled along side and then in front of DeYoung to take the lead with Hunt moving to second. The two stayed in those positions for most of the race.
Coming out of turn four for the checkers, Hunt mounted one last challenge but Wonch but went on to the win.