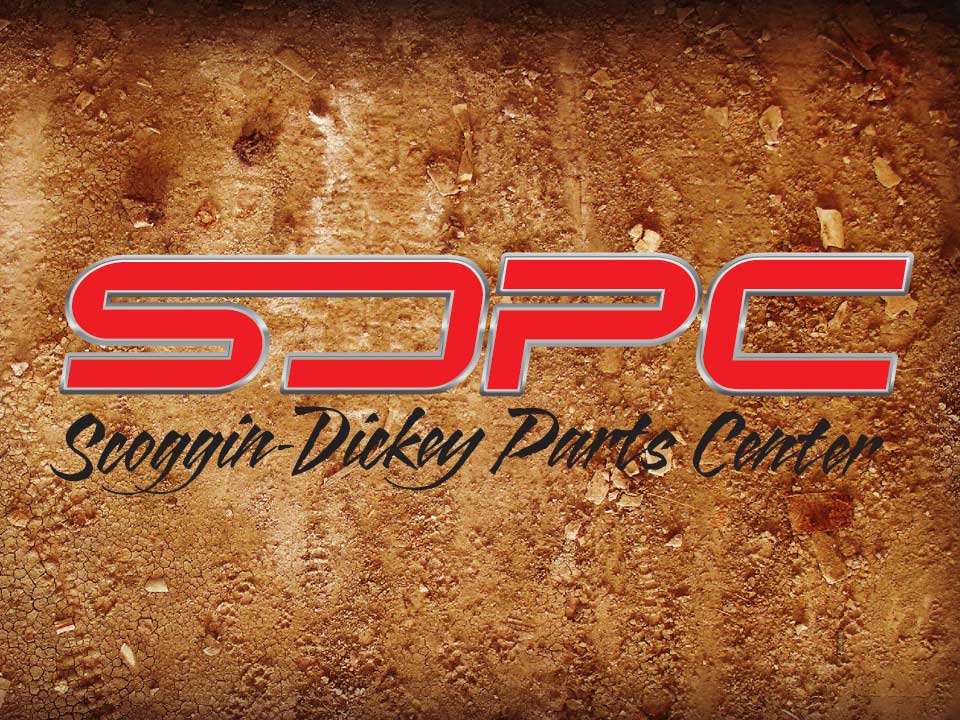 LUBBOCK, Texas – Scoggin-Dickey Parts Center maintains a very visible role while backing both IMCA SportMod divisions this year.
In addition to returning as title sponsor for the Southern SportMod class for a fourth consecutive season, the Lubbock, Texas, GM part retailer, Chevrolet engine dealer and certified engine rebuilder is part of the national decal program for Southern and Northern SportMods.
SDPC will provide a portion of the $9,500 point fund to be paid to top 15 drivers in na­tional stand­ings for Southern SportMods; this is the company's third year of partnership in regard to the na­tional decal program.
Point fund checks will be presented during the national awards banquet in Novem­ber or mailed beginning the following week from the IMCA home office. Southern and Northern SportMod driv­ers are required to display two Scoggin-Dickey Parts Center decals on their race car to be eligible for point fund shares.
"What we like best about our partnership with IMCA, number one, is that we sell a lot of sealed engines to a lot of the same customers who come to us for parts," said Keith Wilson, SDPC outside sales and business development manager. "The Southern SportMod point fund is one way for us to return that support."
"Second is brand promotion," he continued. "We can reach out through IMCA to drivers who don't know us currently."
More information about parts and engines available from fourth generation and family-owned SDPC is available by calling 800 456-0211, on Facebook and at the www.sdparts.com website.
Jesse Baldwin of Aztec, N.M., was the 2015 Southern SportMod national champion. Taylor Florio of Copperas Cove, Texas, was national rookie of the year, the first female driver in any IMCA divi­sion to earn that award.
Southern SportMods make their Boone Speedway debut on opening night of the upcoming IMCA Speedway Motors Super Nationals fueled by Casey's Sept. 5.
"We've really grown comfortable with the partnership with Scoggin-Dickey and their professionalism is really top flight," IMCA Marketing Director Kevin Yoder said. "There are lots of new developments at SDPC that will continue to leverage them as one of the best sources for IMCA engines in the country."