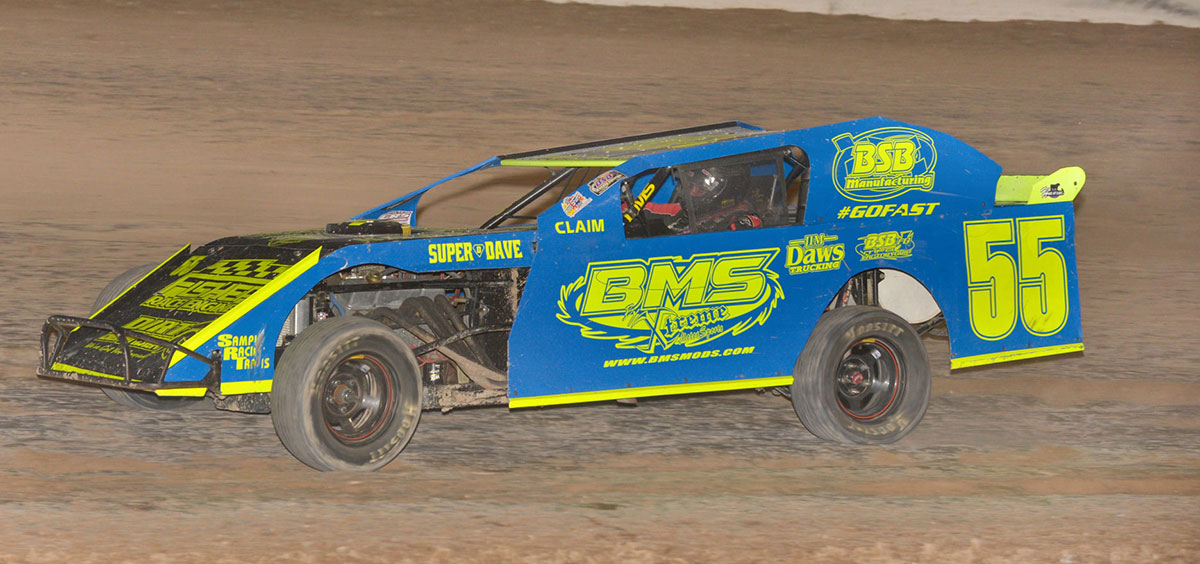 LAS VEGAS, Nev. ­(Nov. 12) – Tyler Frye will start his pursuit of another big payday at Las Vegas Motor Speedway from the pole.
Frye ran away with the qualifying feature win Thursday on opening night of the Duel In The Desert. He'll look to parlay those $500 checkers into a $1,777 victory in Saturday's Karl Chevrolet Northern SportMod main event on the half-mile Dirt Track at LVMS.
The top six from Thursday's 20-lapper advance to the big show. Frye will be joined by Chris McKellar, Kevin Johnson, Robert Elliott, Brylon Holder and Jorddon Braaten.
Holder led early on Thursday, finally giving way to Frye on the ninth lap. Showing the same speed that netted him the IMCA national championship this season, Frye opened a half straightaway lead with three laps to go and won by that margin.
Feature results ­– 1. Tyler Frye, Belleville, Kan.; 2. Chris McKellar, Bakersfield, Calif.; 3. Kevin Johnson, Bakersfield, Calif.; 4. Robert Elliott, Clinton, Okla.; 5. Brylon Holder, Bakersfield, Calif.; 6. Jorddon Braaten, Central Point, Ore.; 7. Shawn Harker, Nebraska City, Neb.; 8. Fred Ryland, Brentwood, Calif.; 9. Chris Toth, Holtville, Calif.; 10. Brian Cooper, Yuba City, Calif.; 11. Adam Armstrong, Beatrice, Neb.; 12. Nick Spainhoward, Bakersfield, Calif.; 13. Austin Frye, Taft, Calif.; 14. Clay Money, Penokee, Kan.; 15. Anthony Giuliani, Morgan Hill, Calif.; 16. Arie Schouten, Blair, Neb.; 17. Garrett Jernagan, Bakersfield, Calif.; 18. Rick Diaz, Los Banos, Calif.; 19. Tony Konold, Clear Lake, S.D.; 20. Nick Sylvester, Bakersfield, Calif.; 21. Jason Nation, Bakersfield, Calif.; 22. Gary Dutton, Bakersfield, Calif.; 23. Ricky Childress Jr., Bakersfield, Calif.; 24. Ron Tex Jr., Papillion, Neb.