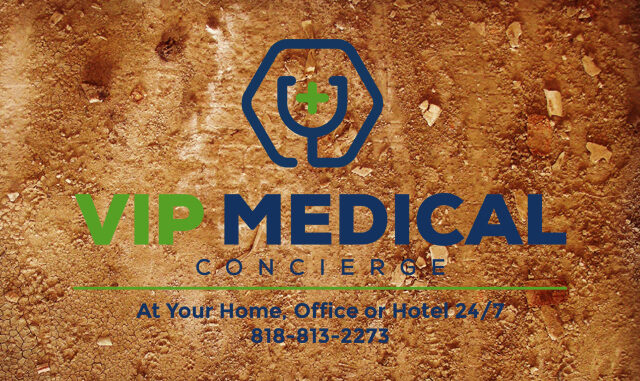 LOS ANGELES, Calif. (Aug. 28, 2023) – An event sponsor bringing a unique service back to Boone will reward double the number of drivers this September.
Dr. Robert Baker and VIP Medical give $100 to each Modified driver winning qualifying features and $75 to each Stock Car driver winning a qualifier during the 41st annual IMCA Speedway Motors Super Nationals fueled by Casey's.
The Los Angeles medical services provider, primary sponsor for Friesen Performance IMCA Modified and IMCA Sunoco Stock Car driver Jerry Flippo, will again be located outside turn two, delivering intravenous vitamins and minerals directly to the bloodstream of drivers and fans alike and providing non-emergency medical care when needed.
"We wouldn't miss this for the world," said Dr. Baker. "I tell people that once you go to Boone and watch the most exciting racing in the world, you don't want to go home."
He'll get to Boone even earlier this year, setting up in time for opening night of the Double Down Prelude on Saturday, Sept. 2.
With another huge car count guaranteed, VIP Medical will provide IV hydration out of a larger trailer this year to better accommodate drivers and fans alike.
"The mobile clinic will still be there, it will just look a little different. We'll have a big banner out front and we'll be easy to find," Dr. Baker promised. "We've met a lot of people and we've made a lot of friends at Super Nationals the last two years and we look forward to helping them have the best possible week, whether they're on the track or watching from the grandstand."
Flippo Racing/VIP Medical T-shirts will also be available at Flippo's trailer in the pits and at the VIP Medical trailer.
"We're glad to have Dr. Baker and VIP Medical back at Super Nationals and providing this unique service and appreciate their cash awards to Modified and now Stock Car drivers winning qualifying features," said Marketing Integration and Sponsorship Director Carson Becker-Gramm. "They'll be in a very visible location and as always I encourage drivers, crew members and race fans to stop in."