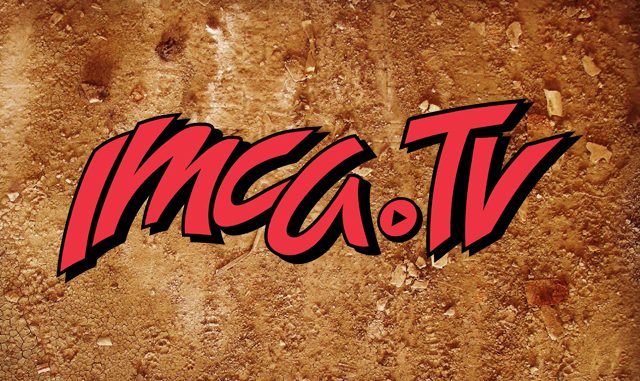 BOONE, Iowa (Aug. 23, 2023) – We're thrilled to announce our pay-per-view broadcast package for the highly anticipated Wild Rose Casino Double Down Prelude to the Super Nationals and the 41st annual IMCA Speedway Motors Super Nationals fueled by Casey's.
Watch Every Thrilling Moment on IMCA.tv
Get ready to immerse yourself in the heart-pounding excitement of the 41st annual Super Nationals from the comfort of your home. With our carefully crafted broadcast package, you can choose the perfect option to satisfy your racing appetite:
· IMCA Super Nationals "Whole Shebang" Package: Immerse yourself in the Double Down Prelude and the complete week of Super Nationals, more that 100 hours of broadcasts for just $169.99. Over 73 percent in savings!
· Double Down Prelude 2 Day Viewing Package: For just $54.99, catch all the Double Down Prelude action, which will include the Big Dance for the IMCA STARS Mod Lites.
· Daily Viewing Passes: Don't miss a single lap with daily passes starting at $34.99.
New This Year:
FPV Drone Coverage for the Entire Event!
Given the enormous popularity in 2022, we are not only bringing back the FPV drone coverage, but the FPVs will be in action for the entire event. Get up close and personal with the action from angles you've never seen before.
Unlock Exclusive Access to the "Boone" Docu-Series with the "Whole Shebang" Package
For the ultimate racing aficionado, grab the "Whole Shebang" Package and you'll also enjoy exclusiveearly access to our brand-new docu-series, "Boone," produced by Dirt Collective founder and filmmaker Jeremy Cross.
Each episode will capture the chaos, competition, heroism and heartbreak of the event through the eyes of the drivers, fans, officials and family members who live it each September at Boone Speedway. This gripping docu-series will be released this fall and the ONLY way to get early access is the "Whole Shebang" package.

Exclusive Discounts for IMCA.tv Replay Subscribers
Already have an IMCA.tv monthly replay subscription? We have fantastic discount options just for you.
Starting at $5 off on daily passes and up to $20 off the complete Super Nationals viewing package for existing subscribers.
If you're not an IMCA.tv Replay subscriber and you purchase the complete package at the regular price of $169.99, we'll treat you to one month of IMCA.tv replay absolutely free. That means complete access to our extensive library of captivating content, right at your fingertips.
Don't miss a second of the heart-pounding action at the Wild Rose Casino Double Down Prelude and the IMCA Speedway Motors Super Nationals fueled by Casey's. Mark your calendars for Sept. 2nd through the 9th and secure your pay-per-view package today on IMCA.tv.
For more information and to purchase your package, visit www.imca.tv.