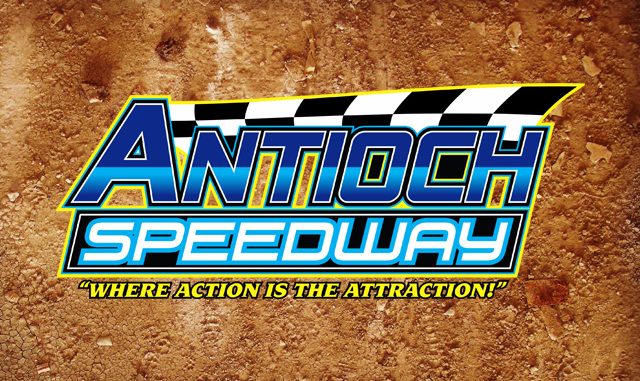 By Candice Martin 
ANTIOCH, Calif. (June 24, 2023) – Troy Foulger duplicated his Antioch Speedway achievement from three weeks ago, winning IMCA Sunoco Stock Car and IMCA Modified main events.
The Stock Car checkers were the seventh of the season and fifth locally for Foulger. Jason Robles set the early pace before Foulger made an inside pass on the back stretch on lap four to take over.
Foulger begin to pull away from the pack from that point for the impressive win. Robles settled for second ahead of Jeff Bentancourt, Scott Foster and Dave Hill.
Later, Foulger returned and won his second local 20-lap Modified main Event.
He jumped into the lead by the time the opening lap was completed. Nick DeCarlo was an early second, but a low pass on the eighth lap enabled Andrew Pearce to move ahead.
Following a lap 10 yellow, the battle raged for the lead. Foulger maintained the lead when the green flag waved with Pearce in close pursuit. As they worked the 16th lap down the back stretch, there was contact between the two cars with Pearce getting into the back wall.
Both drivers maintained speed, however, and Foulger led Pearce to the checkered flag . DeCarlo settled for third ahead of Tim Yeager and Browne.