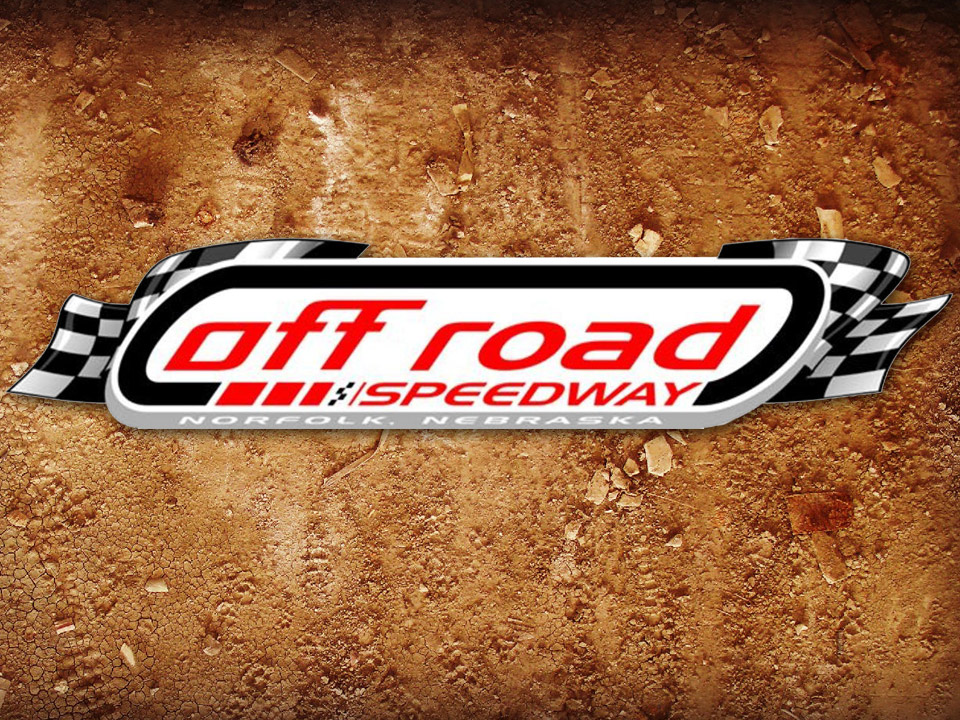 By Randy Pospishil
NORFOLK, Neb. (May 13, 2023) – While their starting spots differed, Kyle Wilkinson and Anthony Bruhn both ended their night Saturday in the same place.
Victory lane at Off Road Speedway.
Making the longest journey to the front was Wilkinson in the IMCA Sunoco Stock Car feature.
Wilkinson traveled quickly from the fifth row into contention while, for the first few laps, a cluster of six cars jockeyed for position. Although he got into the lead by passing Nate DeSive, Wilkinson had just one lap as the leader before the race's first caution grouped DeSive and Tejay Mielke, as well as Cameron Wilkinson, close behind.
That tight grouping maintained itself for another handful of laps before Kyle Wilkinson pulled away by several car lengths and, despite three laps of three-wide and side-by-side pursuit, so did the cars behind him.
Wilkinson then maintained his advantage, leading his brother Cameron and Mielke to the finish line during the final 10 laps and earning his first Off Road Speedway win of the season. The victory also stopped Cameron Wilkinson's Stock Cars win string in the division at two straight.
Mielke's third-place finish was his second top five in the division.
Bruhn had started in the second row of the IMCA Sunoco Hobby Stock feature, but had plenty of competition right from the start of the race as a group of cars chased leader Mark Arduser.
That group, which along with Bruhn included Nic and Jim Kimmel as well as Wyatt Lehman and Lance Mielke, pursued Arduser for 11 laps before a caution and restart provided Bruhn with the opportunity to seize the lead.
That initial lead lasted just two laps before another caution brought Lehman, Arduser and the group back to Bruhn's rear bumper.
One final caution with three laps remaining became a single-file restart and, while Bruhn held off Lehman for his second win at Off Road Speedway this season, provided Nic Kimmel with a chance to get by Arduser and Mielke to take third.
For Lehman and Kimmel, their second- and third-place finishes were their second top five finishes in the three outings at Off Road Speedway.