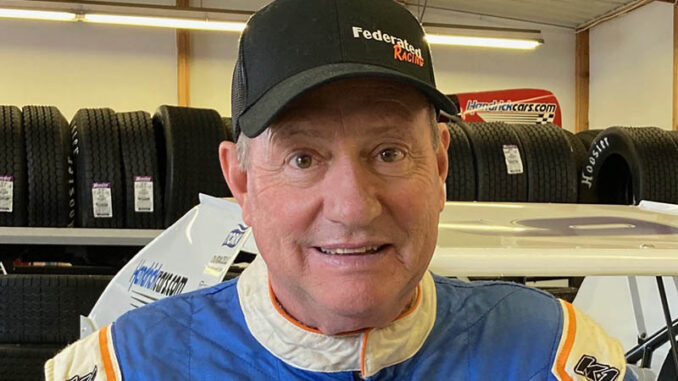 MILL HALL, Pa. (April 25, 2023) – Kenny Schrader will be in competition at two Pennsylvania race tracks this fall.
Clinton County Speedway promoter Jason McCahan and Penn Can Speedway promoter Keith Beach are pleased to announce the NASCAR legend will be coming to their respective speedways on Friday, Sept. 15 and Saturday, Sept. 16 to compete with the Close Racing Supply NY-Penn IMCA Modified Series presented by M.R. Grafix.
A native of Fenton, Mo., Schrader's' passion for motorsports has been well documented through a career that now spans more than 40 years. Schrader competed in the NASCAR Cup Series for 29 seasons, where he secured four victories and 184 top 10 finishes. Schrader also competed in the NASCAR Xfinity Series and the NASCAR Truck Series.
Starting his racing career just after he turned 16 years of age, Shrader has made it a lifelong goal to race as often as possible and in as many different types of race cars as possible. He has become a great ambassador for motorsports at all levels.
Schrader is the 1982 USAC Silver Crown Series champion, the 1983 USAC AMSOIL National Sprint Car Series champion, and the 1985 NASCAR Cup Series rookie of the year honoree.
"We are excited to have Kenny come and compete at the Clinton County Speedway," says McCahan. "At Kenny's request, he wanted to race two nights while in Pennsylvania and we were able to work with Penn Can Speedway and the NY-Penn IMCA Modified Series to make this happen."
Race fans will have the opportunity to meet Schrader at the conclusion of the race events at each speedway during post-race pit parties and autograph sessions.
Clinton County Speedway is a 1/3-mile oval located in Mill Hall. Penn Can Speedway is a 1/3-mile oval in Susquehanna.