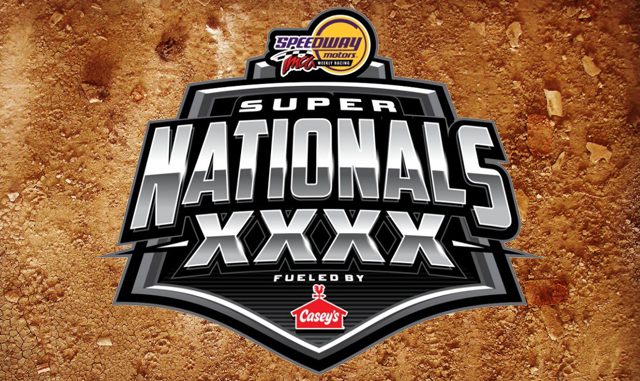 BOONE, Iowa (Aug. 30, 2022) – Saturday night champions crowned at the 40th annual IMCA Speedway Motors Super Nationals fueled by Casey's will go home with even bigger paychecks courtesy of IMCA.TV. 
On the heels of a $15,550 boost last September, the official broadcast partner of IMCA and Super Nationals adds another $25,500 to bonuses paid to Modified, Stock Car, Northern SportMod and Hobby Stock drivers at the upcoming Super Nationals Sept. 5-10 at Boone Speedway.
The Modified champion will earn $10,000, with $7,500 paid to win the Stock Car main, $5,000 to win the Northern SportMod main and $3,000 to win the Hobby Stock main.
Correspondingly, purse shares will be increased throughout each championship night starting field.
Second through fourth place pay in each division for example will be $7,000, $3,500 and $2,000 for the Modifieds; $5,000, $2,500 and $1,500 for the Stock Cars; $3,000, $1,500 and $1,000 for the Northern SportMods; and $2,000, $1,000 and $500 for the Hobby Stocks.
"Divisions with multiple days of qualifying see the lion's share of increases this year because of the requirement those drivers be at Boone three or possibly four days," explained IMCA President Brett Root. "IMCA.TV is the best in the business and as we've said for years, their streaming of Super Nationals and other sanctioned events equates to more money for our drivers and track promoters."
"Our 40th annual Super Nationals will be the best example."
IMCA.TV broadcasts both nights of the Sept. 3-4 Wild Rose Casino Prelude at Boone and the entire week of Super Nationals.
Package cost for all eight nights of the Prelude and Super Nationals is $154.99, a $100 savings from nightly charges over the week and which includes 30-day replay access.
The two-night Prelude package, which includes both Mod Lite Super Nationals programs, is available for $49.99. Nightly prices are $29.99 each night Sept. 3-8; $34.99 for Sept 9; and $39.99 for championship night Saturday, Sept. 10.
Both Prelude broadcasts are scheduled to start at 4 p.m. The first green flag flies each day of Super Nationals at 2 p.m.
More information is available at www.imca.tv.