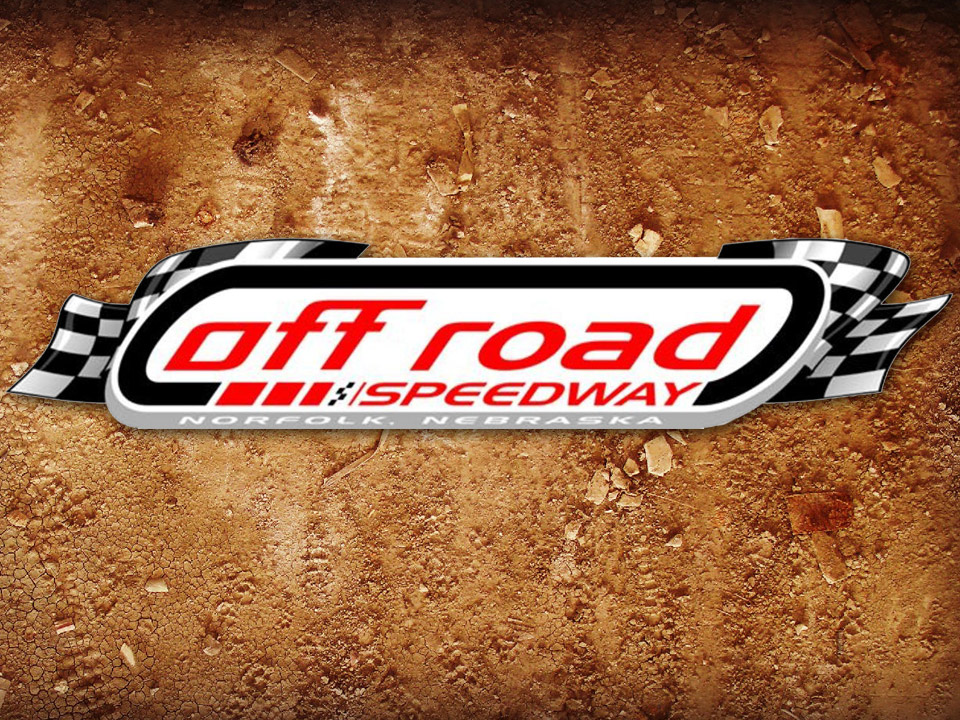 By Randy Pospishil
NORFOLK, Neb. (Aug. 20, 2022) – With just two "memorial" nights of racing remaining to wrap up the 2022 racing season at Off Road Speedway, the Lynn Langenberg Memorial night on Saturday, which includes Championship Night hardware for those drivers at the top of the points lists in each of the four divisions, and the Bob Haase Memorial celebration on Sept. 3, three drivers made their first appearance in victory lane as feature winners, with Cory Dumpert the only repeat winner. 
Derek Sehi led a "Neligh sweep" of the first three places in the IMCA Sunoco Stock Car feature, leading most of the race while Cameron Wilkinson, Nate Desive, Tejay Mielke and others competed for second place behind him.
Ultimately, with no cautions forcing restarts after the first few laps, Sehi wasn't threatened until Cameron Wilkinson, who finished second, closed on the outside during the final lap. Kyle Wilkinson's steady progress through the field resulted in a third-place finish.
Likewise, in the IMCA Sunoco Hobby Stock feature, first-time winner Tanner Uehling enjoyed a solid lead throughout most of the race, although numerous early cautions – four before the cars had completed two full laps – brought the time limit and a reduction of laps into play.
Uehling's win became a 12-lap sprint and as the cars spread out the Norfolk driver cruised to his first Off Road Speedway victory of the season.
Anthony Bruhn took second place with Jason Wilkinson placing third.
Jonathan Jensen used a starting position on the outside of row one in the starting grid to lead the entire race and win his first Off Road Speedway Friesen Performance IMCA Northern SportMod feature.
Once again, various cars pursued the Norfolk driver during the race with Colby Langenberg wrapping up a second-place finish while Cameron Meyer finished third.
Dumpert, the national points leader in the IMCA Sunoco Late Model championship competition, recorded his fifth feature win at the track in 10 tries.
Dumpert didn't get to the front until finally closing Robert Osborne's lead with 11 of the 25 laps left, then pulling alongside Osborne on the inside of turn four before passing in turn three of the following lap.
Tad Pospisil also got by Osborne with seven laps remaining but was unable to catch Dumpert and finished second in just his second outing of the season at the Norfolk track with Osborne managing his second top five finish in just four feature appearances during the year at Off Road Speedway.