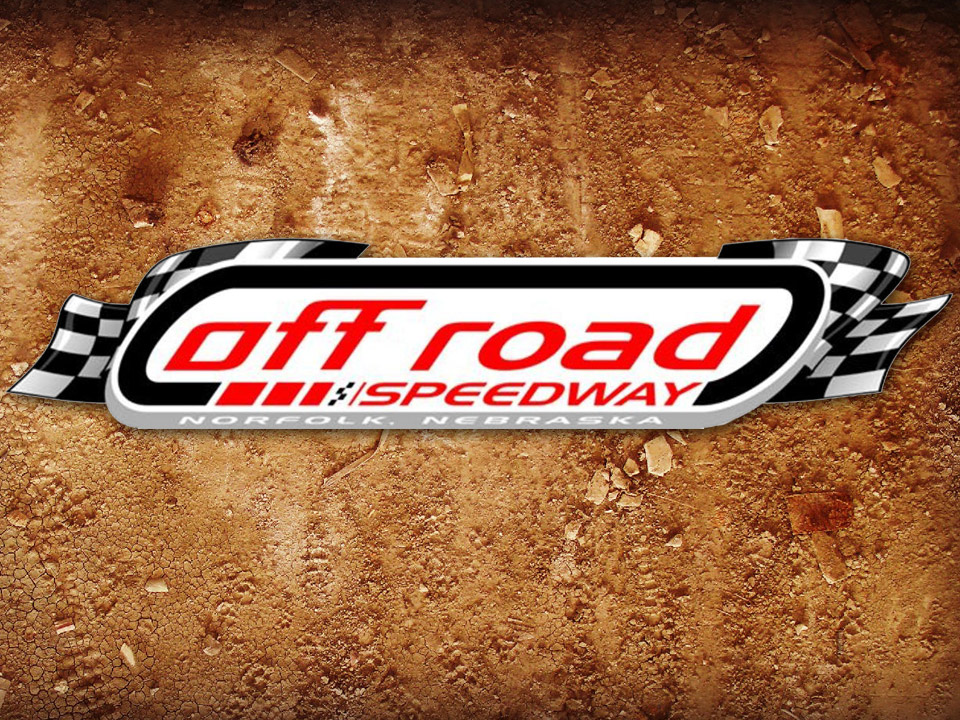 By Randy Pospishil 
NORFOLK, Neb. (June 19) – The racing season at Off Road Speedway has reached its mid-point, with points races in all four divisions too close to call, and contenders continued to try to influence those outcomes on Saturday night.
With a win in the IMCA Sunoco Hobby Stock feature, Lance Mielke edged his friend Tanner Uehling at the checkered flag for his second Off Road Speedway win of the season and third overall victory this year.
"I didn't think I was going to do very good … a lot of tough competition out there, but I got out front pretty quickly and racing with my life-long buddy I didn't know who was going to come out on top," Mielke said. "I was too tight, and he was too tight, so to hang on to it for the win was nice for both of us to get first and second."
"I thought he was going to get me; I kind of over drove it when I needed to really drive it for the turn," he said. "I saw him next to me and saw the checkered and gave it all I had, just to come out by a nose is pretty amazing."
Mielke said he first met Uehling "as kids, probably 15 years ago while riding bikes around town, and the friendship stuck ever since."
"There's never any hard feelings and afterwards we're hanging out with each other a couple minutes later; he lives two blocks from me, and if we're not at each other's house each day then we're texting or phoning each other wondering what the other one is doing," Mielke said. "He started racing a year before I did, and we've pretty much raced together ever since then. I moved up to Hobby Stocks a year before him, and then he bought one of my other cars, and we've been in the (same division) ever since."
Joe Rosberg finished third in the feature to establish a sweep of the top three spots by Norfolk drivers.
Similarly, all three of the top finishers in the IMCA Sunoco Stock Car feature were from Neligh.
After starting in the third row and chasing Jason Hadcock for 10 laps, Kyle Wilkinson finally got to the front with eight laps remaining in the 18-lap race, only to notice that his brother Cameron had come from the sixth row to challenge for the lead.
The two battled for six laps before Cameron pulled alongside and then earned the win on the final lap.
Kyle was second while Derek Sehi took third place.
In the Karl Kustoms Northern SportMods feature, Doug Hilkemann made the most of his opportunity to start on the pole by leading all 18 laps for his first win of the season at Off Road Speedway. For the second week in a row Jeremy Gnat came out on top of a battle for second with Tyler Afrank third.
And in a repeat of the top three finishers from a week ago, Zach Zentner won the IMCA Sunoco Late Model feature, with Kyle Prauner and Chase Osborne taking second and third place, respectfully.