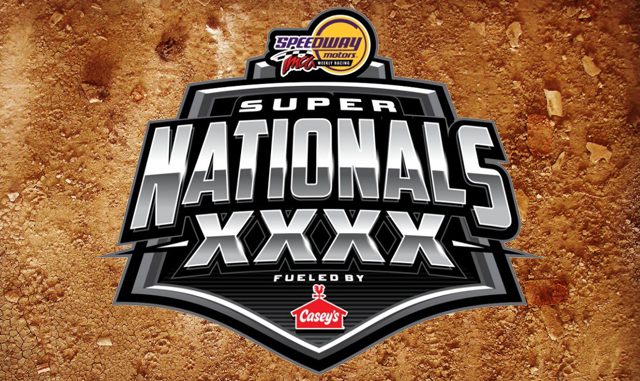 BOONE, Iowa (Aug. 11, 2022) – Modified, Stock Car, Hobby Stock and Northern SportMod drivers will again be guaranteed different starting spots in their qualifying heats at the upcoming IMCA Speedway Motors Super Nationals fueled by Casey's.
A computerized split draw system introduced last September will be used for Hobby Stock and SportMod qualifying Monday, Sept. 5 and Tuesday, Sept. 6, and Modifieds and Stock Cars Wednesday, Sept. 7, Thursday, Sept. 8 and Friday, Sept. 9.
"This split draw system, managed by MyRacePass, was well received by drivers last year," noted IMCA President Brett Root.
"We want to ensure that every driver has the chance to start in the front half of a heat race and that they don't start in the back each night they attempt to qualify," he continued. "Drivers are already pre-registered for the 40th annual Super Nationals from a record 26 states and three Canadian provinces. Some drivers always seem to leave their drawing luck at home and we want them to know that guarantee is in place before they make the tow to Boone Speedway."
The initial draw will be from 300 numbers in each division.
Hobby Stock and SportMod drivers who draw numbers 1-150 on Monday and do not qualify for the Saturday, Sept. 10 main event will draw from numbers 151-300 on Tuesday; those who draw 151 or above on Monday will get a number from 1-150 on Tuesday.
Modified and Stock Car drivers will draw numbers from 1-100, 101 to 200 and 201 to 300, with main event non-qualifiers drawing progressively to the next group of numbers.
Drivers missing the first-day draw for their division automatically draw from the next highest number group.
Last-chance features for Hobby Stocks and Northern SportMods on Wednesday and for Stock Cars on Saturday will start the top 24 non-qualifiers based on points.
Last-chance races for the Modifieds on Saturday will also be lined up on the basis of points accumulated during the week.