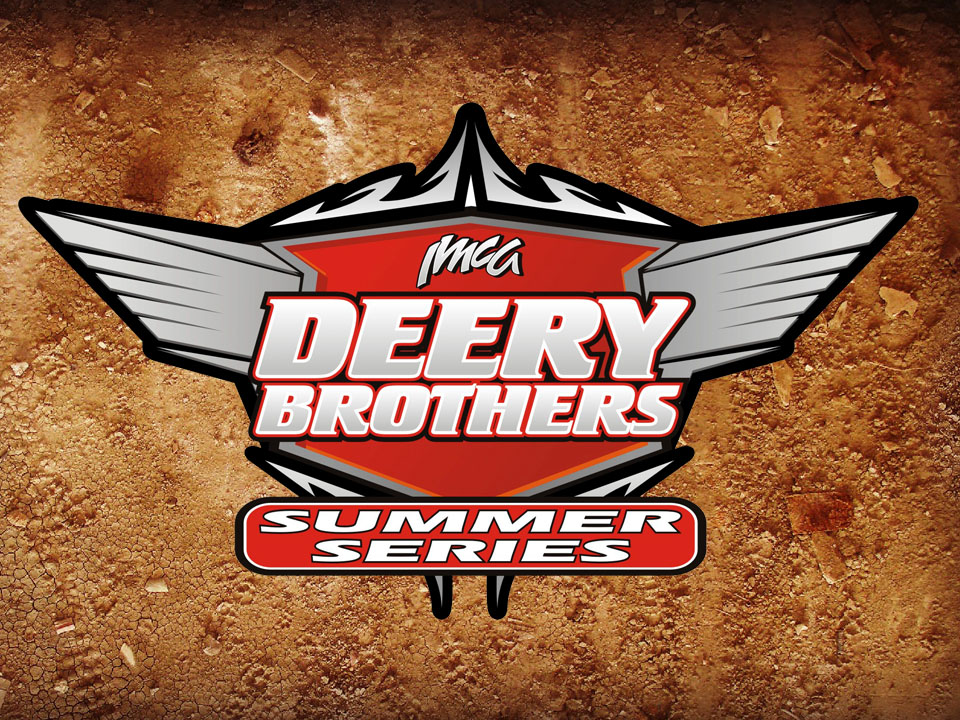 BOONE, Iowa – The first champion of the 36th annual IMCA Speedway Motors Super Nationals fueled by Casey's will be crowned when the Deery Brothers Summer Series headlines the Labor Day show at Boone Speedway.
Touring IMCA Late Models race for as much as $3,500 to win and a minimum of $300 to start their Monday, Sept. 3 main event. The winner earns $2,000 plus a bonus of up to $1,500 based on their number of sanctioned starts going into the weekend.
Pit gates open at 9 a.m. and racing starts at 2 p.m. Grandstand admission is $20 and pit passes are $30. Qualifying races for Hobby Stocks and Northern SportMods complete the opening day program for Super Nationals.
"It's great to have the Deery Series back on the Labor Day program at Boone," noted Tour Director Kevin Yoder. "Super Nationals is one of the most anticipated events on the Deery schedule and opening night is the perfect opportunity for us to feature this premier series."
The Deery Series has made 48 previous visits to Boone Speedway, 29 of them coming during Super Nationals. Jeff Aikey of Cedar Falls has won a record six of those events, including four straight from 2013-2016.
Gary Webb of Blue Grass is a four-time Super Nationals champion. Defending champion Todd Cooney of Pleasant Hill also won at Boone in 2006 and 2008.
Marshalltown's Darrel DeFrance has competed at all 489 events in series history, winning at Su­per Nationals in 1992 and 2005.
Aikey leads all drivers with seven career Deery wins at Boone; four-time winners are Webb and Ray Guss Jr., of Milan, Ill., while Cooney and Curt Martin of Independence have both won three times there.
The final event of the 2018 Deery Brothers Summer Series is Friday, Sept. 21 as part of the Gover­nor's Cup program at Davenport Speedway.
Deery Brothers Summer Series top 20 point standings – 1. Justin Kay, Wheatland, 389; 2. Ryan Dolan, Lisbon, 361; 3. Jeremiah Hurst, Dubuque, 349; 4. Todd Cooney, Pleasant Hill, 341; 5. Curt Martin, Independence, 332; 6. Nick Marolf, Moscow, 311; 7. Chad Holladay, Muscatine, 310; 8. Darrel DeFrance, Marshalltown, and Joe Zrostlik, Long Grove, both 301; 10. Andy Eckrich, Oxford, 226; 11. Cayden Carter, Oskaloosa, 223; 12. Matt Ryan, Davenport, 215; 13. Denny Eckrich, Tiffin, and Chad Coyne, Orion, Ill., both 210; 15. Rob Moss, Iowa City, 202; 16. Terry Neal, Ely, and Tim Simpson, Iowa City, both 201; 18. Curt Schroeder, Newton, 179; 19. Chuck Hanna, Port Byron, Ill., 174; 20. Rob Toland, Colona, Ill., 157