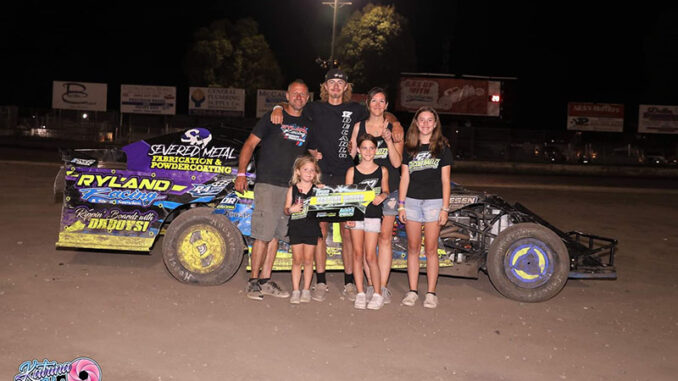 By Candice Martin 
ANTIOCH, Calif. (July 23, 2022) – Troy Foulger won the Friesen Performance IMCA Modified main event while Jacob Mallet Jr. won for the Friesen Performance IMCA Northern SportMod feature Saturday at Antioch Speedway.
Buddy Kniss raced into the early Modified lead ahead of Bobby Motts Jr. and Aaron Crowell. An inside pass gained Crowell second on lap five with Foulger following into third. They ran that way until a high pass in turn two on lap 13 put Foulger into second.
Foulger went outside Kniss in turn four on Lap 15 to take the lead. Foulger went onto victory from there, followed by Kniss, Crowell, Nick DeCarlo and Kellen Chadwick
Mallet's checkers were his first this season at Antioch. He took the early lead ahead of Nick Caughnan Jr. while Fred Ryland moved into third by the seventh lap.
After a lap 13 yellow, Ryland trailed Mallet on the restart. Though Ryland closed the gap, Mallet went on the score the well-earned victory. Kenny Shrader ended up third ahead of Tyler Rogers and Andrew Pearce.