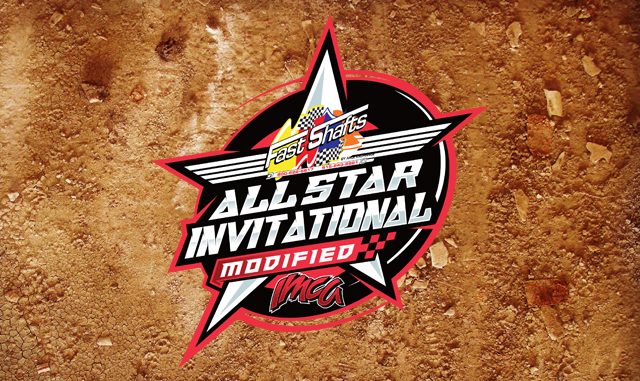 VINTON, Iowa (July 18, 2022) – Another 16 Friesen Performance Modified drivers have won feature events paying $1,000 or more in the past month, earning Fast Shafts All-Star Invitational qualifying eligibility along with those checkers.
Eric Mass and Eddie Kirchoff were Gunslinger Tour winners and Dalton Magers topped Murray County Speedway's Anderson/Muecke Memorial. Jeff Aikey led the way at Benton County Speedway's Urbana 5 special.
Out west, Ricky Alvarado was a Wild West Tour winner and Jesse Williamson picked up a pair of Wild West Shootout W's. Jerry Flippo was first at Bakersfield Speedway's Richie McGowan Memorial and Caleb Stone took the big money at Cardinal Motor Speedway's Kelly Sheen Memorial.
Denny Eckrich paced two Drive For Five features at Lee County Speedway while Lucas Lamberies won on the Midwest Madness Tour and Brad Sites topped a NY-Penn Series show.
Winners of weekly races were Matthew Day, Nate Jones, Brian Mullen, Jake Nightingale and Cody Shoemaker.
The 125 drivers now Fast Shafts eligible are: 
Chris Abelson, Mark Adams, Jeff Aikey, Ricky Alvarado, Austin Arneson, Keaton Atkinson, Chaz Baca, Jared Baird, Owen Barnhill, Austen Becerra, Brandon Beckendorf, Garrett Bennett, Tom Berry Jr., Tyson Blood, Steven Bowers Jr. and Brody Bowser.
Kyle Brown, John Burrow Jr., Josh Cain, Alec Childs, Ty Clemens, Mitchell Clement, Cory Davis, Matthew Day, Shane DeMey, Mike Densberger, Zane DeVilbiss, Brenten DeYoung, Ethan Dotson, Brandon Durbin, Denny Eckrich and Jeff Emerson.
Jerry Flippo, Kelsie Foley, Troy Foulger, Tripp Gaylord, Cody Gearhart, William Gould, Jordan Grabouski, Trent Gray, Greg Gustus, Travis Hagen, Michael Hale, Brint Hartwick, Kyle Heckman, Kollin Hibdon, Matthew Hicks and Jacob Hobscheidt.
Bobby Hogge IV, Mitchell Hunt, Bricen James, Jeff James, Rusty Jeffrey, Aaron Johnson, Nate Jones, Jeremy Keller, Austin Kiefer, Eddie Kirchoff, Benji LaCrosse, Lucas Lamberies, Keith Jack Lamphere, Cody Laney, Jeff Larson and Austin Long.
Trent Loverude, Jake McBirnie, Ryan McDaniel, Zachary Madrid, Dalton Magers, Cody Malcom, Eric Mass, Jake Mayden, Chris Mills, Clay Money, Rodney Morgan, Kyle Morris, Brian Mullen, Dallon Murty, Jake Nightingale and Vince Ogle.
Nick O'Neil, Mike Petersilie, Jim Pettit, Jake Pike, Jacob Pirkle, Jacob Poel, Jeff Reay, Jason Reese, Kyle Rohleder, Chase Rudolf, Joel Rust, Robby Sawyer, Jason Schneiders, Cody Schroeder, Don Shaw and Dylan Sherfick.
Cody Shoemaker, Kelly Shryock, Riley Simmons, Todd Shute, Jared Siefert, Dylan Sillman, Brad Sites, Eddie Sites, Kale Smith, Jesse Sobbing, Dakota Sproul, Caleb Stone, Regan Tafoya, Jeff Taylor, Peyton Taylor, Cody Thompson and James Thompson.
Dylan Thornton, Ricky Thornton Jr., Marcus Tomlinson, Nick Trenchard, Wendall Wallace, Shawn Walsh, A.J. Ward, Tim Ward, Tim Watts, Matt Werner, Justin Whitehead, Johnny Whitman, Konnor Wilinski, Jesse Williamson, Braxton Yeager and Chris Zogg.
Omissions to this list can be rectified by contacting Bill Martin at the IMCA office.