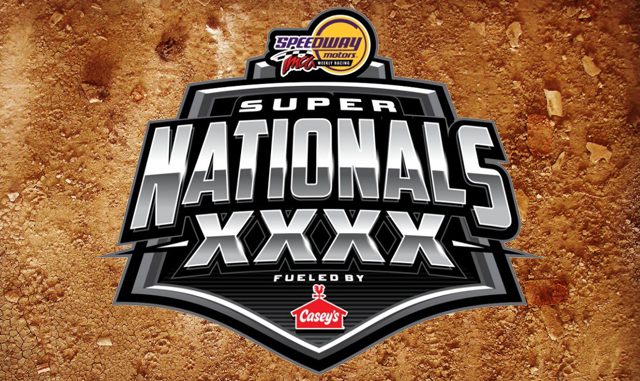 BOONE, Iowa (July 8, 2022)– Boone Speedway will be the place to be for the 40th annual IMCA Speedway Motors Super Nationals fueled by Casey's.
The pre-registration numbers already prove it.
Just one week into online registration, a record 363 drivers from across the United States and Canada have already confirmed plans to compete at the Sept. 5-10 Super Nationals. That 1 p.m. CST total is 80 entries ahead of last year on this date. 
Those entries include 135 Modifieds, 102 Stock Cars, 74 Northern SportMods and 36 Hobby Stocks.
"Pre-entry numbers are outstanding and despite the economy and other factors, not unexpected," said IMCA President Brett Root. "We had anticipated many drivers and fans would want to be part of the 40th annual Super Nationals and entries thus far have proven that to be the case."
In addition to Iowa, pre-entered drivers are making the trek to Boone Speedway from Arizona, Arkansas, California, Colorado, Illinois, Kansas, Michigan, Minnesota, Missouri, Montana, Nebraska, Nevada, New Mexico, North Dakota, Oklahoma, Oregon, Pennsylvania, South Dakota, Texas and Wisconsin. 
Modified drivers from 18 states and the Canadian province of Alberta are among the pre-entries.
IMCA and Boone Speedway track officials again encourage drivers in all divisions to complete early entry (the form is at imcasupernationals.com) to get their preferred car number as well as their pit stall.
Drivers must be licensed members in the division(s) in which they will compete at Super Nationals and are required to register before their pit stall application will be processed. Pre-registration is also a requirement to compete in the Sept. 3-4 Prelude at Boone.
Both the registration form and pit stall application links are on Super Nationals menus on IMCA and Boone Speedway websites.
The Prelude and each night of Super Nationals will be broadcast by IMCA.TV.