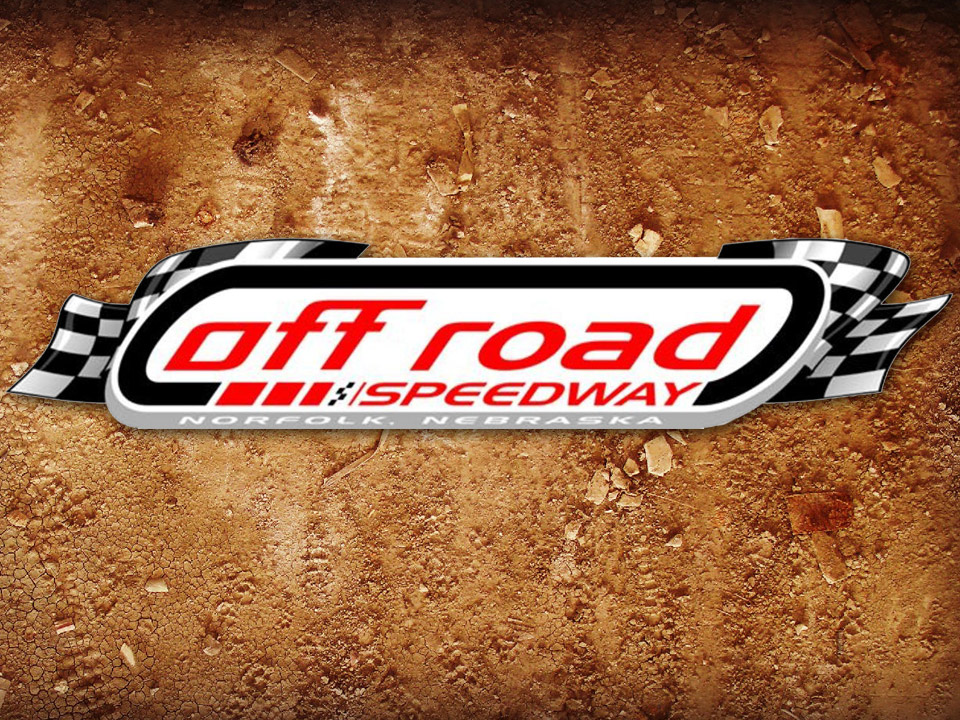 By Randy Pospishil
sports@norfolkdailynews.com
NORFOLK, Neb. (May 28, 2022) – Oddly enough, sometimes being in the lead of a main event can mean being equally concerned about the cars in front as the cars in pursuit. 
In other words, when the race leader catches up to cars that trail the field, those cars, who are expected to maintain the line their drivers are using, become "lapped traffic" and can factor into the race's outcome.
On Saturday night at Off Road Speedway, the winner of two races, Devin Johnson in the IMCA Sunoco Late Models and Colby Langenberg in the Friesen Performance IMCA Northern SportMods, were able to navigate lapped cars successfully and earn spots in victory lane.
Johnson chased race leader Robert Osborne for 21 laps. Osborne maintained a significant lead of until catching up to cars at the back of the pack. Johnson seized the opportunity to close the gap, then got his chance at the lead when a caution with four laps left placed him on Osborne's rear bumper.
Johnson wasted no time getting to the front, taking the lead two laps later to earn his first win at Off Road Speedway this season.
Meanwhile, Cory Dumpert, who began the race in the sixth row, worked his way into contention behind the battle for first, at one point pulling alongside Johnson, before slipping past Osborne to finish second with Osborne third.
Likewise, Langenberg's win in the Northern SportMod feature was the result of a race-long chase and a strategic gamble.
Langenberg began the race six rows back, caught up to and passed Cameron Meyer to move into second, then closed on leader Justin Svoboda, who had established straightaway-length leads throughout much of the 18-lap race.
With five laps left, Svoboda slowed as he caught up to the cars at the back of the field.
Even then Langenberg had to squeeze between a lapped car and Svoboda as the three cars navigated turns three and four during the final lap to get the win at the flagstand.
Langenberg's victory was his second in a row, with Svoboda finishing in second place and Meyer in third.
Lance Mielke also won a second consecutive feature, leading all 15 laps of the IMCA Sunoco Hobby Stock race while Cameron Wilkinson won the IMCA Sunoco Stock Car feature for the third time in four nights of racing at Off Road Speedway.