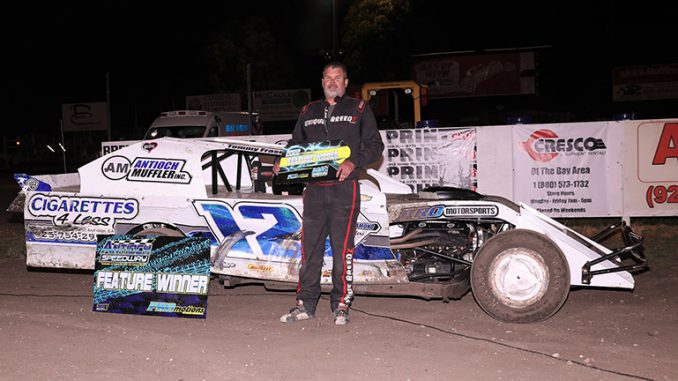 By Don Martin II
ANTIOCH, Calif. (April 23, 2022) – Tommy Fraser won the 20-lap Friesen Performance IMCA Northern SportMod main event Saturday night at Antioch Speedway.
Fraser made his move racing to the white flag and brought home the victory.
Nick Zapatero charged into the lead at the start, followed by Fraser and Mark Garner. They ran that way for several laps before a yellow flag waved for a tangle involving four other cars.
Zapatero led Fraser and Kc Keller on the restart. Zapatero was doing a good job of leading the way but didn't have a very good lap 18. A lap later, Zapatero pushed a little bit in turn three and Fraser went down low in turn four to grab the lead. Zapatero ended up spinning, and Fraser won ahead of Keller, Andrew Pearce, Mark Garner and Jonathan Hagio.