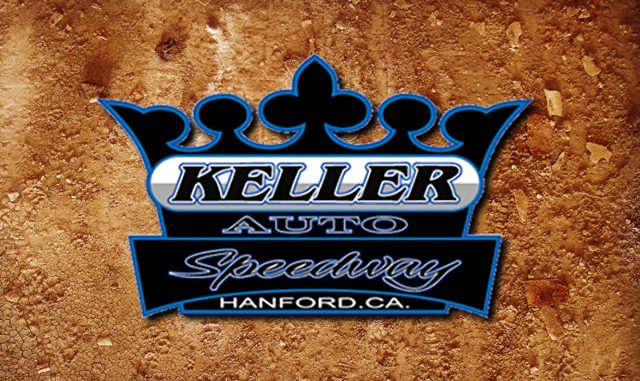 By Ben Deatherage 
HANFORD, Calif. (April 1, 2022) – Kyle Rasmussen was the winner when the IMCA Western RaceSaver Sprint Series traveled to Keller Auto Speedway for a Friday show.
Blaine Fagundes shot out to the front as the 25-lap main event got going. Fagundes had no issues as the only thing slowing him down was a couple cautions. A long green flag run followed the second restart and Fagundes constructed a massive interval over second place.
Eventually catching the tail end of the lead lap field, Fagundes was briefly held up by a car, which was enough of an obstacle to enable Rasmussen to storm past him on lap 17. Despite a late-race yellow, Rasmussen kept his mount out in front and captured the victory.
Fagundes was second with third credited to Richard Weddle.
The IMCA Sunoco Stock Car main event was an absolute thriller. Loren DeArmond and Brock Hamilton dueled at the start of the 20-lap race. DeArmond had the advantage on the first lap and stayed there for some time.
There were to be a total of three cautions which produced some exciting restarts. The first time the competition returned to racing, Hamilton briefly got in front of DeArmond, only for Loren to retain the top place position. The second restart witnessed a three-car dogfight among DeArmond, Hamilton and Steven Johnson.
Once the dust settled, DeArmond continued to reign supreme. However, Johnson certainly brought the heat on the final green flag. Johnson's first attempt to overthrow the pacesetter via the high side was thwarted, but his efforts from below succeeded.
On lap 14, Johnson successfully obtained first place. There he would remain the rest of the distance to win his first race of the campaign. Garrett Corn made a late charge to be a close second with DeArmond in third.