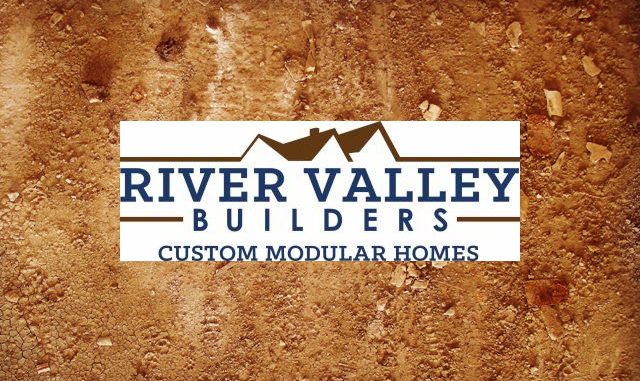 By Frank Buhrman
SELINSGROVE, Pa. – River Valley Builders, the Susquehanna Valley's most trusted homebuilder, will be the series sponsor for the Pennsylvania Sprint Series in 2022. The news was teased at the annual PASS banquet last month, and the contract with PASS and IMCA was finalized last week.
Central Pennsylvania's premier modular home builder's service area overlaps with the tracks hosting most of PASS's 2022 IMCA RaceSaver Sprint Car races, making the sponsorship a natural fit.
"We're thankful to Ken Duke Sr. for referring River Valley Builders as our series sponsor," stated Rod Ort, regional director for PASS. "It's great when racers get involved to help bring sponsors over that benefit the series. Our goal will be to spread the word about RVB at the tracks we visit."
"I'm personally excited about this because their area of service is right in our back yard and as an owner of a modular home, I'm a huge advocate of the process," he continued. "It's really great to have a company that wants to support our teams, especially when you believe in the product. We're going to spend some time learning about River Valley Builders early in the season and visit their model homes. I suggest that anyone planning a new home stop by as well and thank them for supporting PASS."
The majority of the sponsorship will cover the PASS point fund and will be distributed to the top 20 in points.
PASS will continue to have individual track sponsors for the two speedways it visits most often. Apache Tree Service once again will sponsor the series at Selinsgrove Speedway, where 11 races are scheduled, and Penns Valley Meat Market will return as sponsor at Port Royal Speedway, where nine events are set to run.
"It's really gratifying to have these businesses support our teams," Ort said. "These are all people that love racing, and we're happy to rally our teams and volunteers to spread the word about these sponsors."
"RaceSaver is celebrating 25 years of recreational sprint car racing in 2022, with an enormous, national footprint," he added. "River Valley Builders and our other sponsors help us support our teams in an era where costs are rising. True to form, we'll be sure the support helps as many teams as possible."
The River Valley Builders Pennsylvania Sprint Series will begin its 2022 season on Saturday, March 26 at Lincoln Speedway.