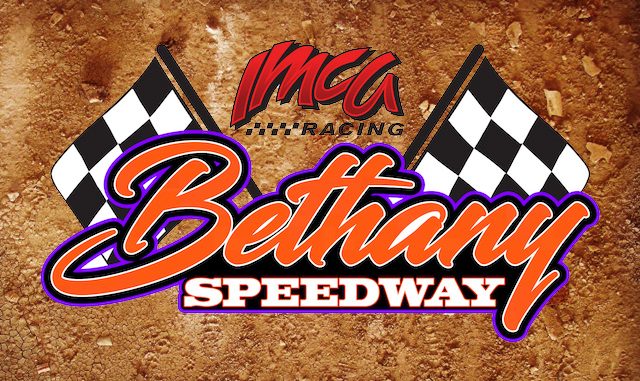 By Myron Proudfoot
BETHANY, Mo. (Aug. 7) – Bethany Speedway got back to racing action Saturday night. A good car count signed in to provide fans with some much anticipated racing action after two months. The racers were ready also, as they were throwing slide jobs from the first heat race to four wide racing through the features.
As the Karl Kustoms Northern SportMod car count has increased, so has the excitement. Three of the top four cars started ninth or further back in the field. Trevor Dunn took the lead and looked like he would pick up his first win but with a handful of laps left he slipped high and over the bank.
At that point, Bryan Morris inherited the lead as he had been right on Dunn's tail the entire race. Only a couple laps after that, Randy Smith Jr. had worked his way up from his ninth place starting spot and drove inside Morris to the lead and checkered flag for the first time in a couple years.
Morris held on to finish second. Third and fourth both came from outside the top 10 and in the final few laps looked like the two fastest cars. Tim Stallbaumer went from 15th to third and Clayton Stutesman went from 12th to fourth. Veteran Richard Spriggs finished fifth.
The IMCA Sunoco Stock Cars saw multi-time national champion Mike Nichols jump from the outside front row to run and hide from the rest of the field to get the win. Mich Ross tried to get to the front quickly from his seventh place starting spot. Ross made it to second. Sam Scott, Connor Masoner and Rickie Couch filled out the remainder of the top five.
The IMCA Modified main event started with Steven Bowers Jr. taking the lead on the first lap. Josh Munsen followed him to second and those two would lap most of the field. Dustin Miller settled into third and was in the process of lapping the pack. Steve McDowell and Dave Coates rounded out the top five.
The next race will be Aug. 21. We will have the "Big Worm" bike giveaway. If anyone would like to donate a bike to give away please text Chet at 660-373-2357.