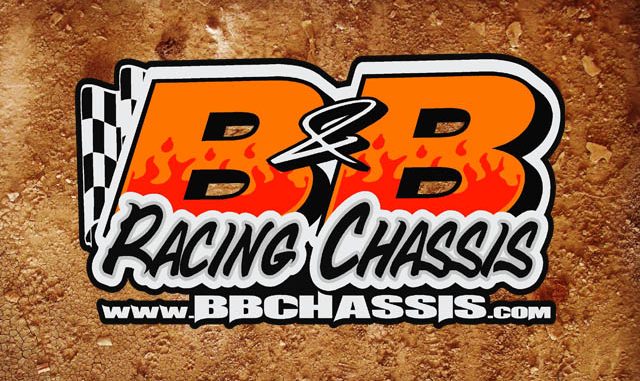 VINTON, Iowa – Another 19 IMCA Sunoco Stock Car drivers are in the running for B & B Chassis All-Star Invitational honors.
Dalton Flory, Jake Nelson and Jordan Zillmer won on the Dakota Classic Tour while Midwest Madness Tour winners included Derek Green, Ryan Harris and Devin Smith. Dillion Lawrence won on the Wild West Tour.
Erik Mahlik won at Clash at the Creek, Chad Clancy topped the Doyle Lance Remembrance special and Tathan Burkhart was best at the Wheatshocker Nationals.
Winning qualifying weekly events were Brian Blessington, Jerrett Bransom, Justin Luinenburg, Cole Mather, Ryan Powers and Luke Sathoff.
Earning starting berths in the inaugural B & B Chassis All-Star Invitational were Land of Ten Thousand Lakes 10K winners Jordan Grabouski and Benji LaCrosse – Dallon Murty had already done so – Firecracker 100 winner Collen Winebarger, Tanner Pelster Memorial winner Jesse Sobbing and Eric Van Iten Memorial winner Devin Snellenberger.
B & B Chassis All-Star drivers now include: 
Jeffrey Abbey, Travis Barker, Jason Batt, J.J. Baumli, Ryan Bjerkeset, Brian Blessington, Jeramey Bradley, David Brandies, Randy Brands, Jerrett Bransom, Austin Brauner, Tathan Burkhart and Troy Burkhart.
Steffan Carey, Chad Clancy, Blake Clark, Todd Decker, Zane DeVilbiss, Alex Dostal, Ethan Dotson, Tommy Fain, Race Fisher, Dalton Flory, Troy Foulger, George Fronsman and Rob Gallaher.
Tripp Gaylord, Adam Goff, Jordan Grabouski, Derek Green, Ryan Harris, Ed Henderson, Chanse Hollatz, Beau Hutchison, Chad Johnson, Benji LaCrosse, Jeff Larson, Dillion Lawrence and Justin Luinenburg.
Zachary Madrid, Eric Mahlik, Cole Mather, Craig Moss, Dallon Murty, Damon Murty, Jake Nelson, Mike Nichols, John Oliver Jr., Ryan Powers, Luke Sathoff , Jay Schmidt and Kelly Shryock.
And Devin Smith, Devin Snellenberger, Jesse Sobbing, Aaron Spangler, Dustin Stuart, Jeff Tubbs, Dusty Van Horn, Travis Van Straten, Travis Walker, Shelby Williams, Collen Winebarger, Casey Woken and Jordan Zillmer.