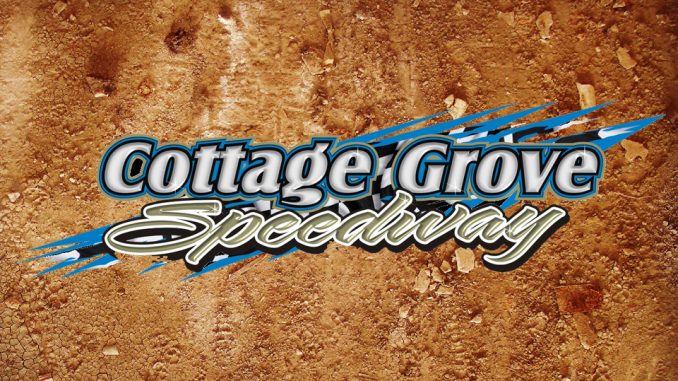 By Stephanie Deatherage 
COTTAGE GROVE, Ore. (June 18) – The first of two straight nights of action at Cottage Grove Speedway kicked off with IMCA Modifieds on the Friday card. 
Paul Rea pounced to the lead on the opening start. The Eugene veteran inhabited the position until lap three, when Derick Young made his way into first place. Young received some pressure just after the halfway mark.
Jeffrey Hudson got around Derick Young on lap 14. Young kept his composure however and regained the coveted top spot on the 16th circuit. He remained there the balance of the distance to earn the victory.
It is Young's first win at Cottage Grove since April 27 of 2019. He is the sixth winner in nine shows and the newest name on the win chart in KMJ Performance Oregon State and Shaw Race Cars Western Region competition.
Curtis Towns and Aaron Sheelar were second and third, respectively. Bricen James got fourth followed by Matthew Drager in fifth.