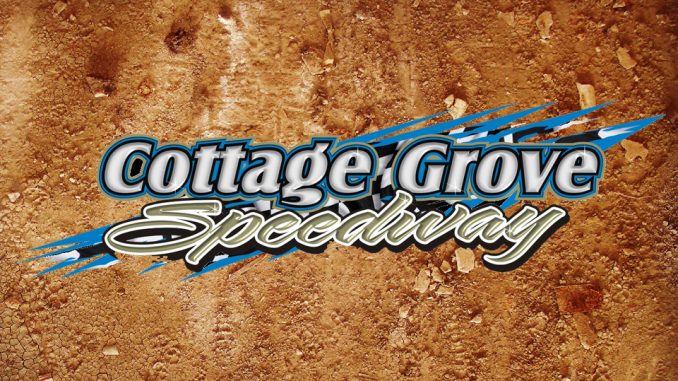 By Ben Deatherage 
COTTAGE GROVE, Ore. (April 23, 2022) –  After a few weeks of inclement weather, Cottage Grove Speedway finally returned to racing on Saturday, with Paul Rea and Isaac Sanders earning IMCA laurels. 
The Friesen Performance IMCA Modified feature started with Rea seizing the lead. He had to deal with four cautions which kept everyone else close. On the fourth and final restart on lap 18, Jake Mayden tried to seize the coveted P1 position.
Mayden obtained the lead briefly but Rea counterattacked to reclaim the position and went on to win the race and earn his second victory in 2022.
Aaron Sheelar wound up second in the finishing order with Curtis Towns in third.
The Friesen Performance IMCA Northern SportMods had an incredible race.
Ray Comer had the car to beat in the early stages. Comer held onto the position until being overtaken on the 10th circuit by his son Dustin, who was then passed shortly after the second and final caution on lap fifteen.
Sanders was the driver to become the new trail boss as he searched for his first Cottage Grove win. However, Sanders' advantage was narrowed down to a few car lengths by his brother Matt when they got into lapped traffic.
The battle for supremacy came down to the final lap, with Isaac beating Matt for the win by a narrow 0.097 seconds. Dustin Comer was third.
Cottage Grove Speedway returns to racing for a doubleheader weekend, the Spring Fling, on Friday, April 29th, and Saturday, the 30th. Friesen Performance IMCA Modifieds will be on the card for both evenings. Joining the card for just Saturday will be the Friesen Performance IMCA Northern SportMods and Mach-1 Sport Compacts.