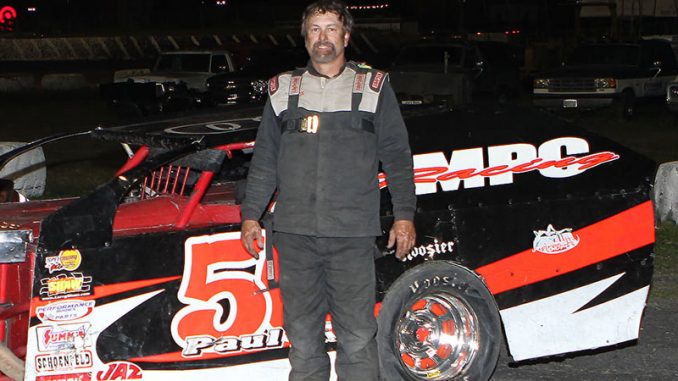 By Ben Deatherage 
PETALUMA, Calif. (April 17) – IMCA Modifieds made their 2021 debut at Petaluma Speedway on Saturday and Michael Paul Jr. was the driver showing the fastest way around the historic Sonoma-Marin Fairgrounds adobe clay facility.
Bobby Montalvo opened the main event up by procuring the lead on the opening start before being forced to deal with a restart after a caution on lap three. On the ensuing restart, it was Paul bringing the heat on the leader.
Paul captured the top spot, on lap four. The Petaluma veteran had to worry about handling two restarts once he took over the lead. After some brief heavy pressure briefly after one of the returns to green flag action, it was pretty much pure dominance by Paul in the 20-lap affair.
Tim Balding ended his night second while Anthony Slaney placed third. The rest of the top five consisted of Montalvo and Paul's wife Michelle.