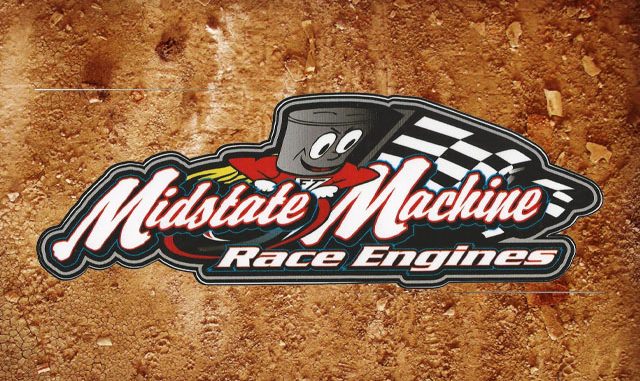 BOONE, Iowa – Midstate Machine will add an engine to the prestige and the $5,000 that go with winning the Stock Car main event at the IMCA Speedway Motors Super Nationals fueled by Ca­sey's.
IMCA and event sponsors will contribute parts. Midstate Machine, of Des Moines, will donate the labor to send the Saturday night champion home from Boone Speedway with a new power­plant.
"We have a ton of Stock Car customers who race at Super Nationals," said Midstate's John Davis. "We wanted to donate our time and parts so the Super Nationals Stock Car winner gets an en­gine."
EQ contributes a set of heads, Champ Pans the oil pan, Edelbrock the intake manifold, JE Pis­tons a set of pistons, Manley a crankshaft, Comp Cams the camshaft, rocker arms and lifters, Kevko the valve covers and MSD the distributor.
Midstate Machine furnishes the rest of the parts.
"We have been working with John and his team at Midstate Machine for the past few weeks to ensure this was something we could present to the Stock Car champion," said IMCA Marketing Director Kevin Yoder. "Our IMCA sponsors always step up with great product support and Mid­state gets all the credit for graciously willing to assemble and complete the build to make sure the Stock Car champion leaves Boone with a high quality engine. We are proud to be able to work with them."
IMCA claims the engines of Saturday night Modified, Stock Car, Hobby Stock and Northern SportMod champions, who all receive new motors, with proceeds from the auction that evening distributed equally to the other drivers qualifying for those respective main events.