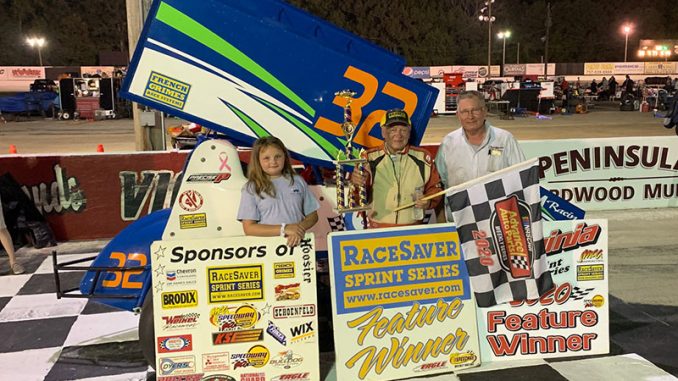 By Jim Haines
HAMPTON, Va. (July 4) – Bill Rice showed his heat race win was no fluke as he was a rocket all night en route to his first Virginia Sprint Series win of the year Saturday at Langley Speedway.
Rice and Matt Mullins paced the IMCA RaceSaver Sprint Car field to green with Rice out first and staying low and fast.
After a shuffle at the front, Daren Bolac settled into second with Mike Leraas and Jerald Harris following closely. Harris made the move to work his way to second while Mike Keeton was show­ing speed after a pit stop on the start and was up to fourth.
Rice continued to lead as Harris closed with Leraas and Keeton next. Harris was less than a se­cond off the pace as the white flag waved but could get no closer as Rice flashed under the check­ered flag first.
On Saturday, July 11, the series is at Natural Bridge Speedway for the first visit of the season.
Feature results – 1. Bill Rice; 2. Jerald Harris; 3. Mike Leraas; 4. Mike Keeton; 5. Daren Bolac; 6. Matt Mullins; 7. Billy Hubbard; 8. Erin Statler; 9. Chris Ware; 10. Charlie Ware; 11. Jack Rice; 12. Bronzie Lawson.