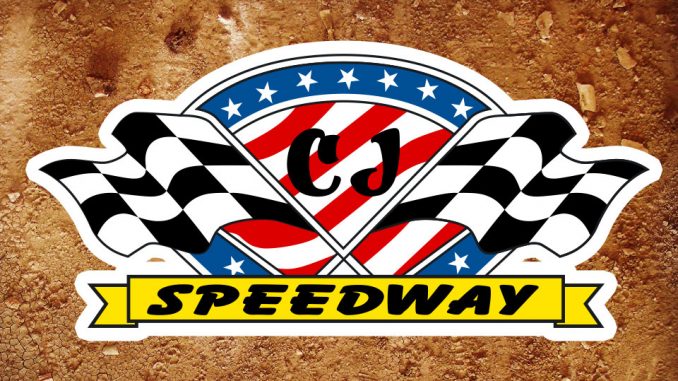 By Jerry Mackey  
COLUMBUS JUNCTION, Iowa – Corey Strothman prevailed in a classic when The Class Too Tough To Tame took to the track Friday at CJ Speedway.
The 20-lap IMCA Sunoco Stock Car feature took the green with Brandon Jay leading before fourth starting Strothman took over the point position. Strothman and Jason See went on to race side-by-side for the majority of the race, and with slide jobs and diamond corner moves taking place neither driver was able to take control of the race.
Strothman finally took the win half a car length ahead of See with a fast-closing Adam Bell crossing under the checkers in third.
"We touched once on the back chute but Jason and I race together a lot and I feel comfortable racing like that with him," Strothman said from victory lane.
The Mach-1 Sport Compacts saw pole sitter Codey Staley lead the caution-free 12-lap feature flag to flag. Staley cruised to the impressive win ahead of Brad Havel and William Michel.