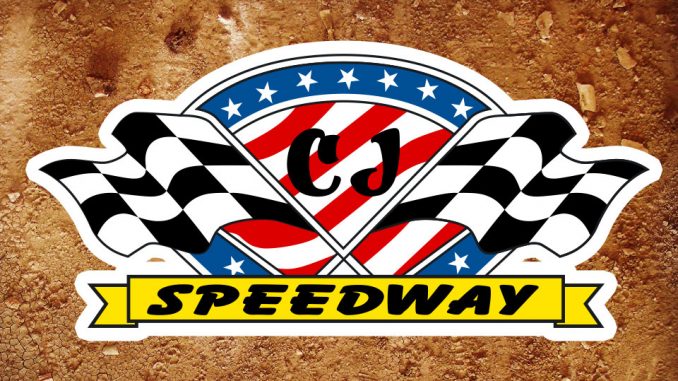 By Jerry Mackey 
COLUMBUS JUNCTION, Iowa (May 29) – The 2020 racing season got underway Friday night at CJ Speedway with IMCA wins going to Jason See and Jacob Smith.
The IMCA Sunoco Stock Car main event took the green with veteran Kirk Kinsley setting the pace. Kinsley would lead until the midway point when See was able to move his number 79S to the outside of Kinsley and into the lead. See took the checkers ahead of Kinsley and John Hem­stead.
Smith drove a perfect race in scoring the win in the Mach-1 Sport Compact feature. The race ran caution-free with Smith leading flag to flag. Brad Havel took second ahead of Jeffrey DeLonjay.
With Covid-19 regulations still in place racing was allowed but without fans in the grandstand. Fortunately the regulations will be eased on June 1 allowing racing to be held with fans in attend­ance beginning this Friday, June 5.