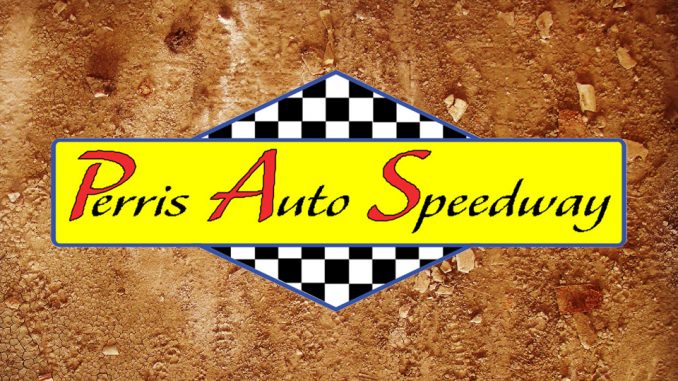 By Scott Daloisio 
PERRIS, Calif. – Perris Auto Speedway's historic 25th anniversary season will continue this Saturday, March 14, when the IMCA Modifieds make their 2020 debut. Spectator gates will open at 5 p.m. and the first race will get the green flag at 7 p.m.
In addition to the racing, at intermission the track's cross over gates will open and the drivers will park their cars on the front straightaway to pass out free candy to the kids in attendance.
Saturday's opener includes the debut of Norco High School senior Alyssa Smith in the IMCA Modified division. One of the, if not the most popular driver on stock car nights, she is moving up from the PASSCAR Street Stock class. Now known as the Hot Rod Blonde, Smith burst onto the scene at Perris when she won the 2015-16 Winter Series factory stock championship.
To add intrigue to her Modified debut is the fact that one of her competitors will be her father Tom Slick Smith. The seasoned veteran was the PASSCAR street stock champion in 2003 and one year later he won Perris IMCA Modified title.
Tickets for Saturday's show are $15 for adults. For active military members with proper ID and their spouse or date, it is $5 each. Teens ages 13-18 with their school ID and kids ages 6-12 also get in for $5. Children ages five and under are free. The fairgrounds charges $10 for parking.