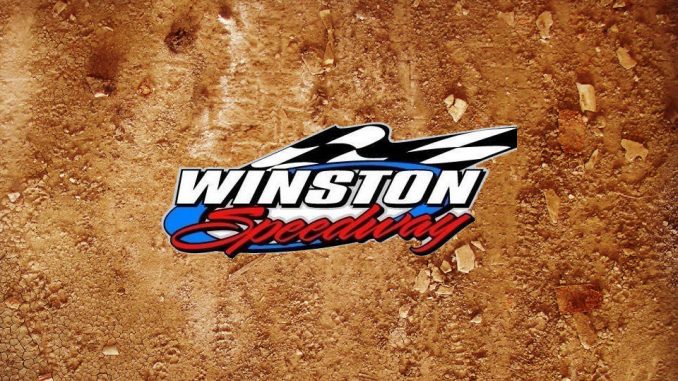 ROTHBURY, Mich. – After making the announcement that he'd run IMCA Modifieds beginning in 2020, Winston Speedway promoter Dean Wilkerson had one of the hottest properties in town. 
Twenty Friday night dates for the sanctioned division are scheduled this season at the 3/8-mile clay oval in Rothbury. It didn't take long for area drivers to start a rush on pit parking reservations at the newest track in IMCA's Dirt Works Eastern Region.
"We made the announcement that we would sanction with IMCA and posted pit spots for sale. We've already sold more than 30," Wilkerson reported. "The response has been unreal. It's been more than I ever expected."
The second of three generations to race at Winston – his father Dean Sr. was a multi-time track champion while son Drew has earned rookie of the year honors there – Wilkerson and wife Lynette took over as promoters last September.
Wilkerson had been in charge of track prep at both Winston and Saturday speedplant Thunderbird Raceway in Muskegon, half an hour to the south
"I grew up at the track and have been a big fan of the IMCA Modifieds over the years," he said. "Thunderbird has had success with them and the racing family in the Muskegon area is pretty big. We look forward to working with them."
Some 1,500 yards of clay have already been added to the widened racing surface at Rothbury. A new tech building will be constructed and improvements made to spectator seating before the IMCA Speedway Motors Weekly Racing point season opens on April 17.
Points run through Aug. 28.
"I'm friends with Ron Flinn, the promoter at Crystal Motor Speedway, and he's been a great help going through the sanction process," Wilkerson said. "He said you always got a good car count with IMCA and the drivers are loyal to IMCA tracks."
"What really sold me was the support you get from IMCA when you're a sanctioned track," he continued. "I like how they stand on their rules. When drivers travel to different IMCA tracks, they know what the rules are going to be when they get there. IMCA is one of the only sanctioning bodies that stands tall on their rules."
A two-day special is planned on the final weekend of the season at Winston.
"Winston Speedway is a perfect fit for Michigan and for our Eastern Region," stated IMCA Vice President of Operations Jim Stannard. "This new sanction gives more drivers the opportunity to challenge for national, regional and state points."