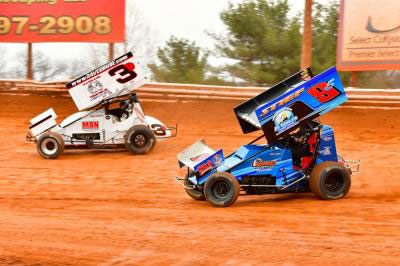 By Frank Buhrman
YORK HAVEN, Pa. – The Pennsylvania Sprint Series will be joined by the Mid-Atlantic Sprint Se­ries for co-sanctioned racing at BAPS Motor Speedway in York Haven Saturday, July 6.
Racing is scheduled to begin at 7 p.m.
This will be the fifth PASS IMCA RaceSaver Sprint Car event at BAPS this season. Zach Newlin has won two of the previous four, with single wins for Cale Reigle and John Walp. This is the first of three co-sanctioned events at the track.
Ken Duke currently leads PASS point standings, as well as national standings for the division, with Newlin in second. Doug Dodson, Reigle and Devin Adams round out the top five.
The Mid-Atlantic Sprint Series (MASS) races at tracks in eastern Pennsylvania, New Jersey and Delaware.