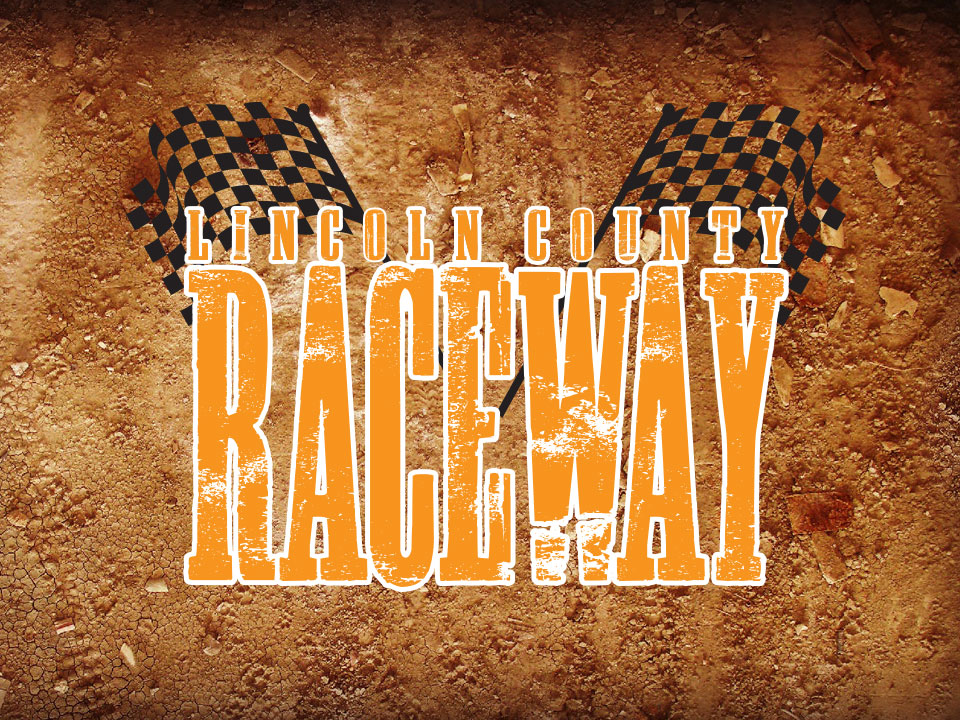 By Kelly Ninas 
NORTH PLATTE, Neb. (June 7) – Competitors came from far and wide to Lincoln County Raceway, to challenge for big money at Friday night's Wild West Challenge.
When the checkers flew, Brandon Clough had raced to his first IMCA Modified victory of the season, good for $1,100 and a berth on the Fast Shafts All-Star Invitational ballot.
Clough started on the inside of the second row and battled for position in the early going before taking took the lead on the seventh lap and setting sail for the win.
Early leader Cole Hodges was the runner-up while veteran wheelman David Murray Jr. was third.
Also racing their way to the top step of the podium were Kyle Vanover in the IMCA Sunoco Stock Cars, Luke Wassom in the IMCA Sunoco Hobby Stocks, Jacob Olmstead in the Karl Kustoms Northern SportMods and Terry Tritt in the Mach-1 Sport Compacts.
Vanover continued to flourish on the North Platte oval, as he weaved through traffic with ease for much of the Stock Car feature.
Collin Heim and Joel Bellm drove from the fourth row starting to second and third place finishes, respectively.
Wassom worked his way to the front of the Hobby Stock field from the third row and held off Jeromy Wagner. Tanner Clough led the first six circuits and ended in third.
After starting in row five, Olmstead needed just four laps to race his way to the Northern SportMod lead. Dillon Schultz stayed close late and finished second; third went to Nick Hankins.
From row three, Tritt wasted no time in getting the lead and driving away with the Sport Compact victory, ahead of Merle Johnson and Kaden Dady.
Feature Results
Modifieds – 1. Brandon Clough; 2. Cole Hodges; 3. David Murray Jr.; 4. Colton Osborn; 5. Dave Pedersen; 6. Tripp Gaylord; 7. Henry Henderson; 8. Bryan Herrick; 9. John Burrow Jr.; 10. Allen Owen; 11. Klancey Honeycutt; 12. A.J. Valim.
Stock Cars – 1. Kyle Vanover; 2. Colin Heim; 3. Joe Bellm; 4. Chris Heim; 5. Casey Woken; 6. Travis Demilt; 7. Dan Eller; 8. Rick Maier; 9. Darin Racek; 10. Kyle Clough; 11. Russ Small; 12. David Banks; 13. Cale Osborn; 14. D.J. Banks; 15. Mike Earll; 16. Robbie Kosmacek; 17. Jason Anderson; 18. Jim Hagan; 19. Gaylord Tripp; 20. Jeff Whiting; 21. Tom Gallagher; 22. Bob Aspenleiter; 23. Andrew Dillenburg; 24. Bob Chalupa.
Hobby Stocks – 1. Luke Wassom; 2. Jeromy Wagner; 3. Tanner Clough; 4. Jacob Hagan; 5. Nate Refior; 6. Tanner Jones; 7. Chuck Ledbetter; 8. Brady Henderson; 9. Billy Turner; 10. Bob Potter; 11. Riley Kort; 12. Michael Wade; 13. Cody Topinka.
Northern SportMods – 1. Jacob Olmstead; 2. Dillon Schultz; 3. Nick Hankins; 4. Troy Bayne; 5. Tom Nelson Jr.; 6. Jamey Kennicutt; 7. Paul Donovan; 8. Kerry Jones; 9. Matt Caudillo; 10. Zane Turner; 11. Tyler Rajdl; 12. Brent Giles; 13. Lance Yoxsimer; 14. Adam Kackmeister; 15. Brett Berry; 16. Colton Aspenleiter; 17. Johnathan Jensen; 18. Zach Buesing.
Sport Compacts – 1. Terry Tritt; 2. Merle Johnson; 3. Kaden Dady; 4. Lonnie Lenser Jr.; 5. Christian Destefano; 6. Quincy Eggleston; 7. Robert Clanton; 8. Richard Crow; 9. Otto Schutte; 10. Marcus Florom.