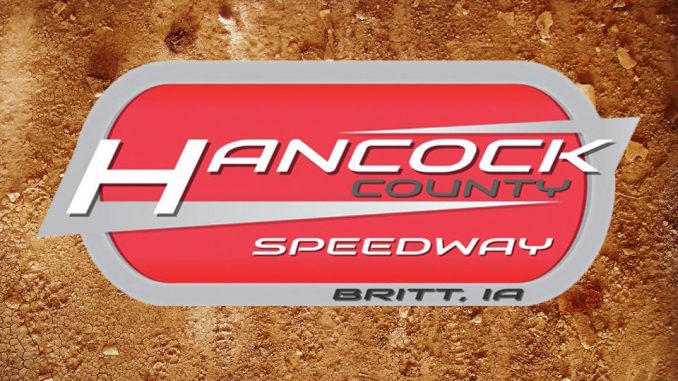 WEST BEND, Iowa – The IMCA Northern SportMod Nationals will return to Hancock County Speed­way in Britt for the 2019 season. MaxYield Seed is once again the title sponsor of the event, which will be held on Tuesday, June 18 in partnership with DeKalb/Asgrow, LG Seeds, Latham Hi-Tech Seeds, and Croplan by Winfield.
The winner of this year's 30-lap feature for Karl Kustoms Northern SportMods will take home $2,500 guaranteed. Second place will earn $1,200, third place will pay $1,000, fourth place will pay $750, fifth place is worth $700, and 10th place earns $500.
The event will pay $300 to start.
A complete purse will be posted on Hancock County Speedway's website and social media once available.
"MaxYield Seed is proud to team up with Hancock County Speedway and our agronomic partners to bring another outstanding night of racing to Britt. This event is just one of the ways we show appreciation for our clients and growers. We are working hard with (the speedway) with hopes of making this year's MaxYield Seed Northern SportMod Nationals the biggest yet," noted Chad Meyer, communication director at MaxYield Cooperative.
The winner of the DeKalb/Asgrow Dash, which determines the starting order of the top qualifiers, earns $200, while the LG Seeds Hard Charger Award nets $100 to the driver advancing the most positions from their original starting spot in the main event.
Top finishers in the Latham Hi-Tech Seed Last Chance Qualifiers earn their way into the champion­ship feature. The winner of the 2018 event was Tony Olson.
More information about the Hancock County Speedway, MaxYield Seed, and this event can be found at www.hancockcountyspeedway.com and www.MaxYieldSeed.com.