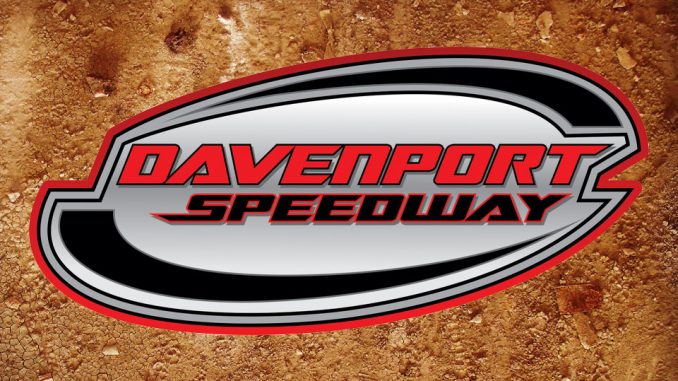 DAVENPORT, Iowa (Aug. 24) – Sadly, rain has forced the Davenport Speedway to cancel to­night's Season Championship racing program. The event will not be rescheduled.
Promoter Bob Wagener reflected upon the situation. "It certainly is disappointing. Losing back-to-back races at the end of the regular season due to rain is tough, but it has happened before. All we can do now is congratulate the new track champions and pray for better weather for the Septem­ber specials."
Unofficial Davenport Speedway track champions for 2018 are Bryce Garnhart in the Eriksen's Chevrolet IMCA Modifieds; Matt Ryan in the Petersen Plumbing and Heating IMCA Late Models; and Brandon Setser in the Hawkeye Auto IMCA Northern SportMods.
A change has been made to the Iowa Governor's Cup on Friday, Sept. 21. The event originally slated for the half-mile, will be run on the quarter-mile track. The featured class is the Deery Broth­ers Summer Series for IMCA Late Models. Also racing will be IMCA Modifieds, IMCA SportMods and Street Stocks.
For additional information on DRT TRAK Racing events, visit the website at davenportspeedway.com or call 563 652-5302.