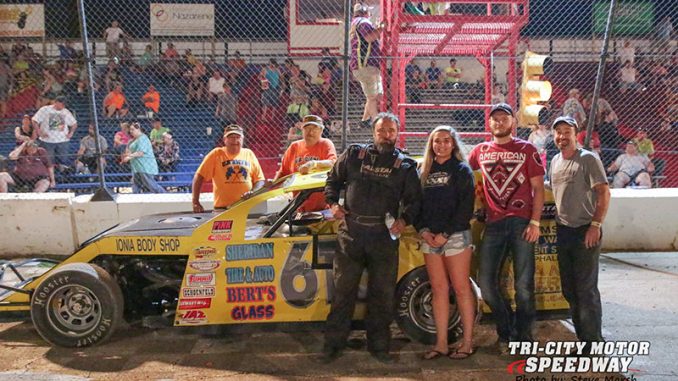 By Roger Williams
AUBURN, Mich. (June 29) – Chad Wernette made his final move to the front in the waning laps in winning Friday's Main Street Seed and Supply IMCA Modified feature at Tri-City Speedway.
Garrett Bennett led the opening lap before Mitchell Hunt took his turn at the point. Hunt led the majority of the event but Wernette refused to let Hunt get away.
For numerous laps, Wernette and Hunt swapped the lead position. With just a few laps remaining, the Sheridan driver cleared Hunt to earn a victory lane visit for the first time this season.
Hunt, Matt Szecsodi, Nate Jones and Kody Johnson completed the top five.