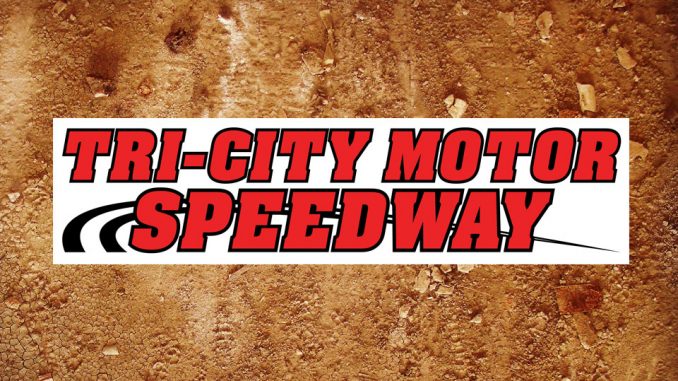 AUBURN, Mich.– Tri-City Motor Speedway is dropping the green flag on the 2019 season opener Friday, April 26. 
The entertainment hot spot has packed the schedule full of action all the way through the season finale. IMCA Modifieds run weekly at Auburn for the ninth consecutive season and are part of the Dirt Works Eastern Region.
Families will be looking forward to getting their kids involved in the fun. Bringing the kids to meet the drivers in person, sending the kids around the big track on their pedal bike and pairing up the youngsters in the box cars will leave a smile on everyone's face.
For Family & Kids
June 14: Kids' Night and autographs.
June 28: Kids' bike races on the track.
July 26: Kids' Night and autographs.
August 16: Kids' box car races.
For Entertainment Seekers
May 18: Wolverine free fireworks and demo display.
June 28: Full fireworks show at dark.
Aug. 9: Faster Pastor race and full fireworks show at dark.
August 16: Season Championship.
Tri-City Motor Speedway continues to give back to the community with the return of the sixth annual Faster Pastor race for charity, Blood Drive Donation Night and the weekly Hero Discount taking $4 off grandstand admission for active military personnel and veterans, police, firefighters and mobile first responders. Big Brothers Big Sisters & Fostering Hope in Michigan mentors also receive complimentary admission when bringing their mentee to the races.
As always, TCMS keeps your entertainment affordable for the family; coolers are welcome with your favorite snacks and drinks, no glass containers please.
To get all the details for each race, visit the schedule page on our website www.tricityracetrack.com/schedule.