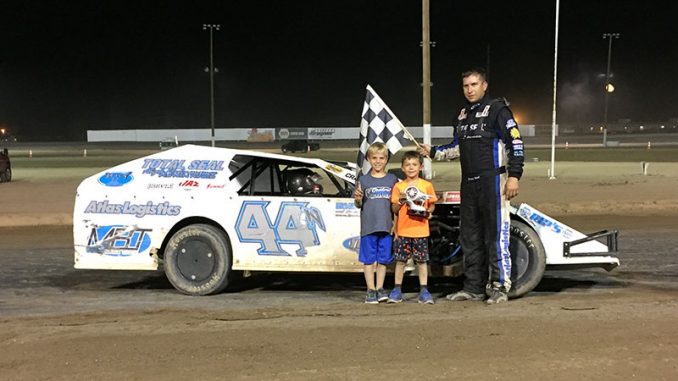 By Jeff McSpadden
CASA GRANDE, Ariz. (June 2) – Jason Noll took top IMCA Modified honors on Ernie Mincy Trib­ute Night at Central Arizona Speedway.
The 12th starting Noll made his charge on the low side and was up to the runner-up spot by just the fourth lap.  He completed his pass of A.J. Huebner for the lead and opened a sizable ad­vantage on the field by the half way mark.
Behind Noll, Tyler Mecl drove around the high side to reach second and was followed by Chaz Baca into the third spot.
Noll cruised to a 2.741 second victory over Mecl, with Baca, Trevor Miller and Huebner rounding out the top five.