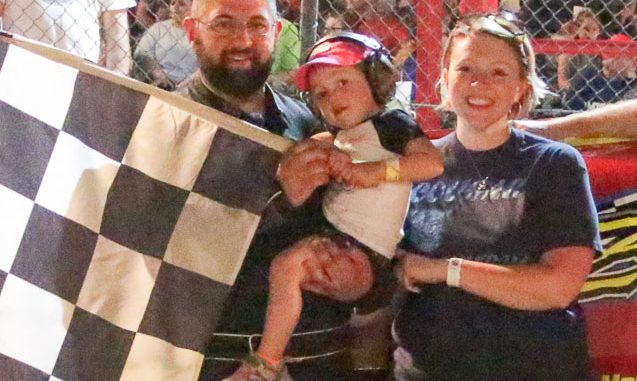 By Eric Young
AUBURN, Mich. (May 25) – Nate Jones took home his third straight Main Street Seed and Supply IMCA Modified feature win, in front of a packed house Friday night at Tri-City Motor Speedway.
Jones battled through the field during the 20-lap main event from the eighth starting spot while A.J. Ward made his return to the Auburn track, methodically moving through the field and gaining 12 positions from his 14th place starting spot to finish second.
Ward closed in on Jones with just a few laps to go but ran out of time before the checkered flag. Toby Steele came home in third place.
With 27 cars on hand for the evening, the feature was set through the heat races and the 'B' main. Matt Szecsodi won the 'B,' then gained 12 positions in the feature to finish fourth. Craig Vance was fifth.