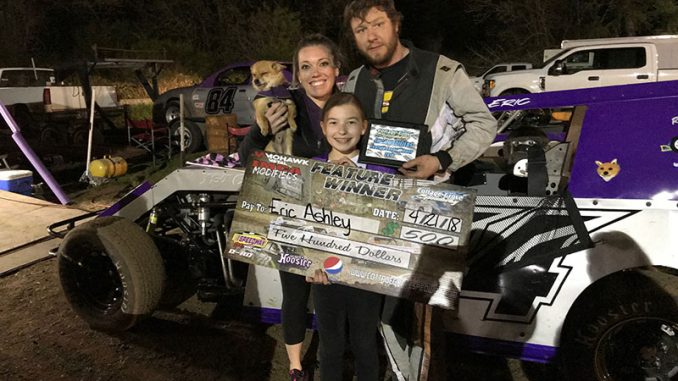 By Ben Deatherage
COTTAGE GROVE, Ore. (April 21) – Eric Ashley became the winner of Saturday's IMCA Modi­fied feature at Cottage Grove Speedway.
Albert Gill was out front early before a multi-car tangle brought about an early pause to the ac­tion. Aaron Sheelar became the new leader on lap six and there he would remain for some time.
Sheelar was passed on lap 16 by C.J. Putnam who was first to the checkers. He came up light on the post-race scales, however, giving the win to Ashley.
Sheelar ended the evening second over Braedon Hand. Tyler Smith crossed the line in fourth ahead of Rob Mayea.