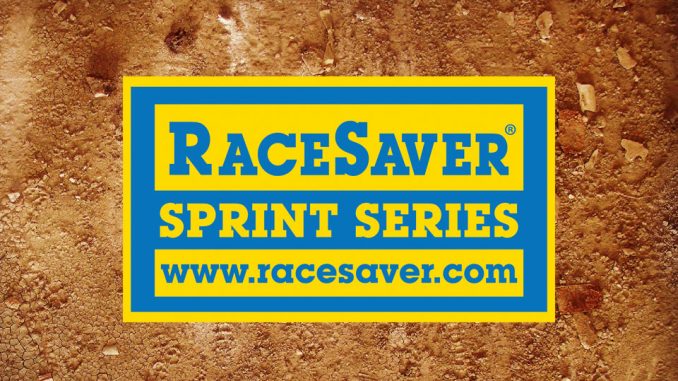 EAGLE, Neb. – While the list of drivers already pre-entered continues to grow, promoter Roger Hadan is busy multi-tasking two weeks before the start of the IMCA RaceSaver Sprint Nation­als.
Early entries for the fifth annual event neared 120 as teams from 13 states are entered in the Aug. 31-Sept. 3 event at Eagle Raceway.
"We've got the cars. Now we're focusing more on the fans," Hadan said. "Sprint Nation­als is unique with a full night of racing every night where every car has the opportunity to run for money and its three-wide start on Sunday."
The main event pays $2,500 to win and a minimum $1,250 to start, plus a generous number of contingency awards.
"As far as the event itself, Mother Nature, the number of laps on the track and trying to keep the track racy will all be factors," Hadan said. "Then our next step will be to figure out what to do to make the event even bigger."
Entries in hand now are from California, Colorado, Iowa, Indi­ana, Kansas, Minnesota, Ne­braska, North Carolina, Okla­homa, Pennsylvania, South Da­kota, Texas and Virginia.
The starting field of 27 will be determined through qualifying on Sept. 1 and 2 and in last-chance qualifying on Sept. 3.
Friday and Saturday qualify­ing features both pay $700 to win while Saturday's Jake Ita Memo­rial pays $1,000 to win and a minimum of $100 to start.
The "B" feature purse spon­sored by IMCATV is $1,000 for the first non-qualifier (10th place finisher) and $500 to start.
All other non-qualifiers re­ceive a minimum of $250 for Sunday with added non-qualifier sponsorship money. Non-qualifi­ers are guaranteed at least $450 for the entire weekend as long as they take a green flag each night.
New this year is the require­ment that drivers must have com­peted in a minimum of three IMCA RaceSaver events in 2017 to be eligible for Sprint Nation­als.
Pit passes are $25 each night.
Adult grandstand admission is $13 on Friday, $15 on Satur­day and $18 on Sunday.
A three-day grandstand pass is $35 and can be purchased by calling the Eagle Raceway office at 402 238-2595.
Sprint Nationals begins with an open house and practice on Thursday, Aug. 31. The event is presented by Precise Racing Prod­ucts and NMC Cat Rental Store.
Information about the event format is posted at the www.eagleraceway.com website.