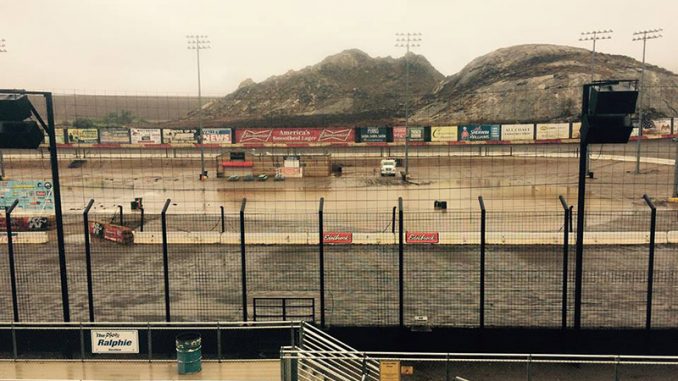 PERRIS, Calif. – Rain and forecasts calling for more precipitation have resulted in postponement of the 2017 opening night event for Xtreme Motor Sports IMCA Modifieds at Perris Auto Speedway.
The Saturday, Jan. 7 show at Perris has been called off with the Winter Heat Challenge Series to resume on Saturday, Jan. 21.
The series continues Feb. 11 and 12.