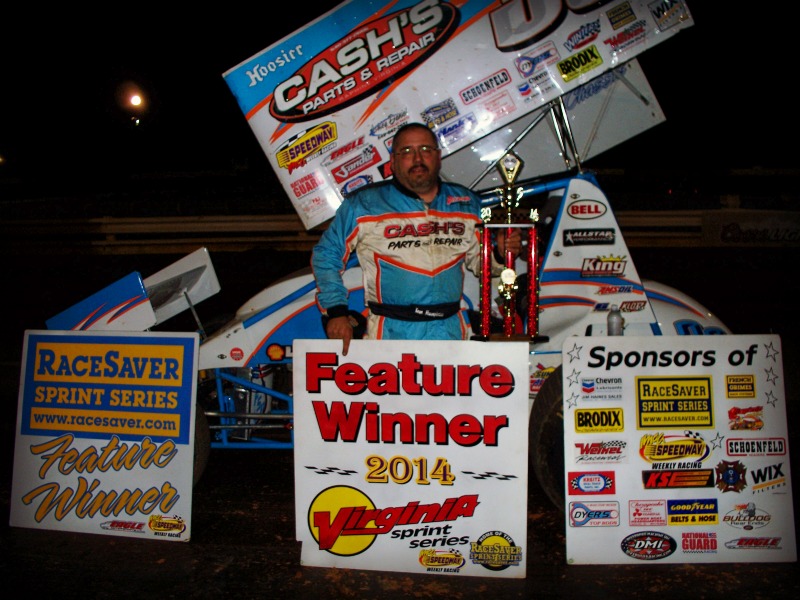 By Jim Haines
WAYNESBORO, Va. (Sept. 12) – Tom Humphries won the final Fast Friday event of the year at Eastside Speedway to close out the dirt schedule for the Virginia Sprint Series.
The IMCA Eagle Motorsports RaceSaver Sprint Car tour win was Humphries' fourth this season.
Chris Ware and Anthony Linkenhoker paced the field to green and Linkenhoker was out first with Brian Lawson and Humpries already on the way by lap one. Humphries was by Lawson on lap three and all over Linkenhoker by lap seven.
Humphries saw a gap with the rear of the field coming up and shot through into the lead, then cruised to the win. Linkenhoker, Lawson, Ryan Price and Daren Bolac completed the top five.
Saturday's Shenandoah Speedway date was rained out so the next event will be the final race of the year at Shenandoah on Saturday, Oct. 4.
Feature results – 1. Tom Humphries; 2. Anthony Linkenhoker; 3. Brian Lawson; 4. Ryan Price,; 5. Daren Bolac; 6. Jerald Harris; 7. Chris Ware; 8. Charlie Ware; 9. French Grimes; 10. Tony Harris; 11. Chad Worrell; 12. Glenn Worrell; 13. Kevin Fletcher; 14. Eliah Omwake; 15. Mattie Feldman; 16. Troy Severin; 17. Micheal Keeton.